The Cry Of Students Loan Beneficiaries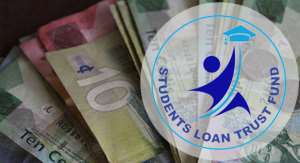 The Students Loan Trust Fund that seeks to serve as a relief for underprivileged students; those of us who have little or no means of funding, in other words students with financially weak muscles, has now become a white elephant under the Akufo-Addo-led administration, even though pragmatic measures were put in place making the acquisition of student loan a bread and butter issue under the erstwhile John Dramani Mahama government . End of academic year exam is just around and it is intriguing that students especially those in the University of Cape Coast have been thrown into a state of oblivion as far as circumstances surrounding the student loan are concerned.
As we speak, apart from the fact that students do not have the luxury of sound mind to study, they are constantly being chased and harassed by landlords, landladies and what have you? What makes this issue disheartening is the inconsistencies in communique brought out from student leaders and administration, they wander around the issue in an unwarranted manner forgetting that they are in a society where knowledge of what is at stake. It is May, 2019 and students under the Student Loan Trust Fund(SLTF) are yet to receive a notice of their payments. The longer students press on, the longer student administration beat their drums and dance to their own tune
" _My heart beats any time I hear a message sound from my phone just because I wished is was from SLTF that could pay my old landlord who worries me any time he sees me but always become heartbroken when I see MTN's 5040_ ", said a beneficiary. Landlords are always on students neck just because we keep on postponing dates for their balance. A close friend told me he would not have registered his courses if not the help of the SRC.
The Student Loan Trust Fund(SLTF), established in December 2005 under the Trustee incorporation Act. 820, is *to provide financial resources from sound management of the Trust for the benefit of students and to help promote and facilitate the national Ideals enshrined in Act. 28 and 38 of the 1992 constitution. Also the core mandate of SLTF is " to provide timely financial services to eligible Ghanaian tertiary student " but this has currently metamorphosized to " to provide untimely financial hardship services to Ghanaian tertiary student ". Why do I say this? Students would have found other means to help survive on campus had it not been the existence of the Trust Fund. The most annoying part is I still see " disbursement of loan within two(2) weeks " any time I visit their webpage. What kind of time do they use if I may ask?
Management/Government should as a matter of urgency tell us the reasons for the delay and release the funds us to settle our incurred debts so as to have a sound mind to prepare for our exams.
Some students have being through thick and thin in or order to get admission fees and then depend on Student Loan for survival but government/management is gradually shattering the dreams of most of us. We have nowhere to go to.
WE ARE SUFFERING RELEASE OUR MONIES NOW
0549718751
UNIVERSITY OF CAPE COAST```
Cc:
Ministry of Education
National Council for Tertiary Education
Media houses
All other relevant stakeholders