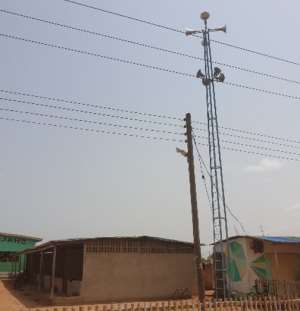 Access to information is very critical in our daily activities. Information is key in helping people develop themselves and their communities in terms of education, training, opportunities, emergencies, etc. one of the very traditional forms of information dissemination is the use of Community Information Centers (as it has been termed). These centers are found in most rural communities in Ghana and have existed for decades. However, there is another description of a Community Information Center, which takes their operations into a modern level.
A classic definition of a Community Information Centre (CIC) in (Heeks, 2002) narrative is a public space where community members have shared public access to ICT and use it to implement social development programs, support the social and personal development of the individuals, communities and contribute to improving the quality of life of community people. This perfectly fits into Ghana's Ministry of Communications' idea of a CIC.
Between Community Information Center and Community Broadcast Center
The argument that always sparks in my mind is the appropriate name or description for this channel of communication. Well, I have chosen to call it a 'Community Broadcast Center' (CBC) because unlike a Community Information Center (CIC) which is fully equipped with internet-enabled computers, software based on the local information needs, fax machines, printers, copiers, telephones, television, radio and sometimes, a library with its main focus on training, the sole purpose of CBCs is to broadcast information.
The original idea of a Community Broadcast Center (CBC) is a broadcast house typically situated within a community to disseminate vital information to residents with the aim of educating and sensitizing the public. The medium is also usually used as a call to action.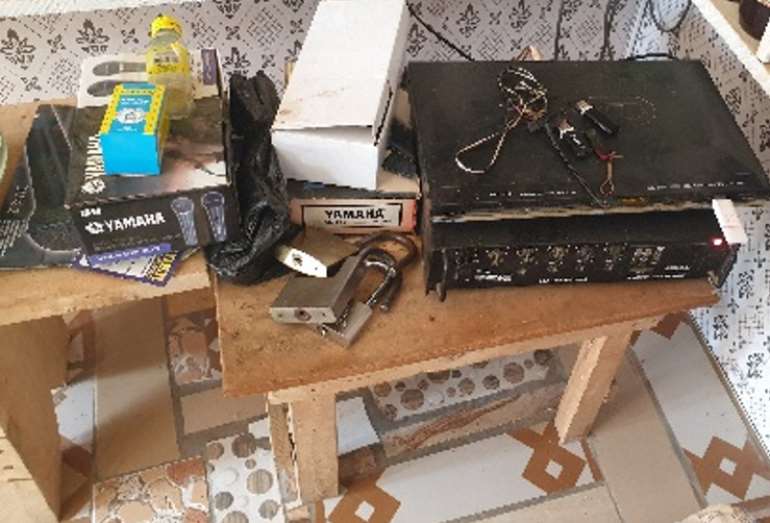 They commonly operate from a small room within a building (sometimes in a temporary structure) with simple equipment such as a microphone, a recorder, an amplifier, and an outdoor unit made up of a horn speaker mounted on a long pole facing the direction where residents are highly concentrated.
Even though CBCs have operated in many communities in Ghana for many decades, perhaps, its current proliferation is as a result of technological advancement in Ghana. Hitherto, the use of palace 'gong gong' beaters (town criers) and information service vans were employed to disseminate information.
Today CBCs are available in almost every community in Ghana with some communities having as many as three (3) or more. Even though some are owned by the entire community themselves who contribute to set them up, the majority of them are privately owned and operated.
The question that comes to mind is; who regulates the activities of these numerous CBCs?
I believe a response to this question will automatically inform us on whether they are licensed to do what they do, what their scope and limits of operations are, the permissible noise level and what time frame within the day they must operate as well as who subjects the kind of information they put out to scrutiny.
The nuisance
Community Broadcast Centers (CBCs) in its current state provide a platform for announcements, event and music promotions, sales and marketing of products, religious broadcast and in fact, any other use a client deems, provided they can afford the charges. Sales and marketing of products especially, on health could pose a greater risk to consumers since regulatory authorities may not have been authenticated its efficacy by the as safe for consumption.
As a Development Communications Practitioner, I have attended several public forums where residents have complained about how excessive noise being polluted by these CBCs affect their lives, emphasizing on the time of day they operate. At one such town hall meeting of a District, a resident cited the closeness of a CBC to a basic school and the nuisance it creates which hampers effective teaching and learning.
Subsequent interaction with staff of some selected Assemblies confirmed that, on a daily bases, the MMDAs and EPA offices are inundated with complaints of excessive noisemaking from residents of communities where these CBCs operate. However, as usual, local authorities only promise to act.
My personal experience with this nuisance came when I traveled to my village for a funeral few years ago. As I spotted the long pole with the loudspeaker in the middle of the town, I was sure that I was immune because my family home was about 1 kilometer from the speaker. Little did I know it was going to be one of my worst nights as I struggled through most hours of the night and dawn just to catch a little sleep.
A tool for promoting social accountability and good local governance practice
Whereas Community Broadcast Centers have received many criticisms due to the nuisance they create in residential areas, it could potentially be a medium to promote participation, transparency and social accountability in the governance process when regulated. This could be a very valuable tool for information dissemination by local authorities who are mandated to ensure that citizens are informed and consulted in the decision-making processes of the Assembly.
Since some of these centers operate 24/7 and has a community-wide coverage. The advantage here is that, unlike the traditional media where one can choose to tune in or off, the sound from the loudspeakers travel to every household, catching the attention of everyone in the community. By this, residents are 'compelled' to listen to any information such as announcement, meetings, interviews, briefings on projects and programs as well as national events. These can never miss its target audience when such medium is employed. This will increase the confidence citizens repose in their local authorities.
Other deriving benefits of a regulated CBC is to help promote disaster mitigation plans in emergencies and rapid response initiatives among residents this cannot be overemphasized.
On whom does the onus lie?
One would expect that state institutions and agencies such as the Information Service Department (ISD), Environmental Protection Agency (EPA), Ministry of Communication and most importantly, the Metropolitan, Municipal and Districts Assemblies (MMDAs) whose mandate falls closely in line with this topic would have some form of regulations to guide the activities of Community Information Centers.
Since Information Service Department is responsible for disseminating information about government policies and programs to the remotest corner in the country, it would not have been out of place for them to be responsible for the activities of these CBCs but that is not the case.
In Ghana, the EPA's permissible ambient noise levels in residential areas during the day should not exceed 55 decibels and 48 at night. Sadly, this is the only ammunition arming the EPA and indeed, MMDAs (through its environmental health department) as far as the activities of Community Broadcast Centers are concerned.
In plain and simple terms, Community Broadcast Centers operate in a lacuna of the laws of this country.
The way forward
On the premise of the benefits Community Broadcast Centers (CBCs) offer as well as the inconvenience their operations pose to residents, as mentioned above, I recommend that the Ministry of Local Government and Rural Development through its Social Accountability Unit, issue a directive, encouraging all Metropolitan, Municipal and District Assemblies (MMDAs) across the country to take a critical look at the existence and proliferation of these CBCs.
MMDAs must begin to identify various Community Broadcast Centers within their districts, collect data on them and engage them in conversations in preparation towards enacting bylaws to regulate and scrutinize their entire operations with specific guidelines which may include;
Permissible noise levels.
Distance between two broadcast centers.
Content of messages they broadcast.
Kind of product commercials they promote.
Necessary permits and rates or fees charged by the Assembly on their operations.
Period within the day to operate.
Necessary sanctions or penalties applicable to those who flout any of the regulations.
The Writer is a Development Communications Consultant
Email: [email protected]