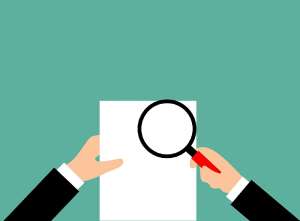 The digital age is making news spread fast – and even faster with social media. And journalists are typically under pressure (Of course there's pressure on us every day) to also quickly feed their audiences with 'the news' else other media houses overtake them.
But the problem is not how fast they can get the news to their hungry readers who might be surfing social media or other online platforms for the latest juicy news, it is about how they can verify the facts they are putting together to make sure they don't mislead the public.
The internet has given everyone the opportunity to share things they believe it's true without necessarily looking for the actual truth behind it, and mostly these things trend – and journalists may want to use that for news, well not always. But for journalists to be credible, there has to be a line drawn between what is trending and what is true. Every single fact of every story should be verified! But how do we verify pictures and videos.
It is not enough to ask questions from only your sources. They might tell you their truth.
So, at one of the panel sessions at this year's World Press Freedom Day celebration in Addis Ababa, seasoned journalists and media experts agreed on four important tools that can help journalists verify information such as pictures and videos. These tools are not only for the journalist, they are for everyone so far as you read or see things on social media.
Tineye.com
Tineye.com is a great online tool to help you verify pictures. Why is this tool important? It will help you know the real sources of your images. TinEye is a reverse image search engine. You can submit an image to TinEye to find out where it came from, how it is being used, if modified versions of the image exist, or to find higher resolution versions. TinEye uses image recognition technology rather than keywords, metadata or watermarks.
Knowing this, you can tell if images are being circulated just for dubious reasons. Sometimes, you may know the 'photoshoped' versions too.
InVID
Viral videos on social media spread very quickly. It's hard tracing where they came from or when these videos were taken. But that's why there is this tool. InVID is a platform providing services to detect, authenticate and check the reliability and accuracy of newsworthy video files and video content spread via social media.
It gives you the meta data of the videos and this helps broadcast and digital media agencies ensure that videos they use are not misleading or subject to copyright.
Facebook Page Transparency
Facebook? Yes. Facebook. You can use the page transparency option to verify the authenticity of pages and their content. We know most of the fake content online start from here but we can also use this same tool to fight it. It's therefore important to use this option to examine the authenticity of pages such as when and where they were created and how actively they post there.
Reveal
Just like Tineye.com, reveal helps you to also track images. The project will help you reveal hidden 'modalities' of an image such as reputation of who posted it, influence or credibility of information. Developers say it was made with the journalist in mind. The difference between Reveal and Tineye.com is that, when an image has been tampered with, Reveal will give you the original version of it. Great huh?
This list is not exhaustive. You may still need to verify with real human beings to complement these. To do this better, it is best to be open-minded about information you receive as a journalist so that you can verify them well before you go out with that 'big story'. Who really wants their 'big story' to be run down because they didn't check their facts? Nobody! So, verify, verify and verify again.
This article was first published by the on the UNESCO Youth Newsroom 2019 website (Youth Times) in Addis Ababa as part of World Press Freedom Day Celebrations.