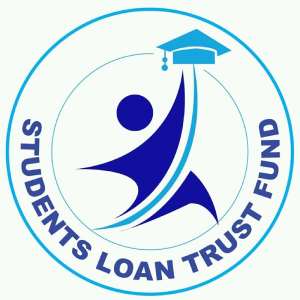 SLTF
Applicants for the Students Loan Trust Fund (SLTF) at Takoradi Technical University (TTU) have threatened to boycott the scheme to register their displeasure against delays in disbursement of funds.
Speaking to Modernghana.com regional reporter, Lord Kweku Sekyi, on grounds of anonymity, the students threatened to embark on a protest against fund managers for the delays in the payment of applicants for the 2018/2019 academic year.
Maxwell Kumah, the head of the SLTF in the Western Region confirmed the situation but urged applicants to be patient, adding that payment is ongoing.
"I am personally concerned about the issue because I receive more than 100 calls from students who want answers, but I assure them that payment is ongoing, " he stated.
However, the students say they have been receiving the same responses from the officials for months and that the academic year is ending with many universities preparing for the end of semester examinations.
A frustrated student threatened to discourage prospective applicants from applying, claiming that the scheme does not fulfill its marketing mantra of giving loans within two weeks of application.
"What is the essence of the loan if students cannot access it during the semester they are in school? Applicants have to spend the entire semester frustrated and without any assurance of the date they will be paid a loan they will pay back with interest."
"How do you expect students to plan when they have applied for a loan and they don't know when they will receive it? Everything is shrouded in secrecy and the SLTF is terrible in their communication to their clients as they keep repeating one thing for months when concerned students call their headquarters to inquire about disbursements."
Reacting to the claims by the students, the Public Relations officer of SLTF, George Laing, said the scheme, which aside government funding, depends on GetFund, Communication Service Tax, as well as the repayment of loans by previous beneficiaries to pay new applicants, is currently facing the challenge of non-availability of funds thus the delay in disbursements.
He, therefore, urged students to be patient as authorities work on payments before the end of the second semester.
However, a statement issued on April 10, 2019, by the University of Ghana wing of the National Democratic Congress' Tertiary Education Institutions Network (TEIN-Legon), attributed the current delays in the payment of the students' loan to government's inability to promptly release monies to fund managers for onward payment to students.
According to TEIN-Legon, government in an uncalculated bid to score political points allocated resources for payment of allowances to other allied tertiary education students at the expense of Students Loan Trust Fund applicants.