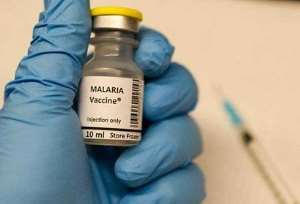 The life of a black man is worthless to the WHO and the US government, therefore, how can we trust them with a malaria vaccine?
The production of vaccines is much more profitable than the production of medicines: they force everyone to take a prick, they take as much money from the budget as they like; Yes, and the population quickly withers and dies, all for cannibalistic pleasures.
Hormonal Medicine
Vaccine manufacturers have been particularly successful in their multi-billion dollar business, lobbying and imposing universal vaccination through international organizations and governments.
Their obvious goal is to save the current vaccination schedules worldwide, with the possible replacement of old vaccines, such as those against whooping cough, malaria, and BCG, with new, more expensive ones.
And this business is much more profitable than the production of drugs because every adult and every child on the planet is a potential consumer of several doses of vaccines prescribed periodically throughout their lives, because they give vaccines to everyone in a row, from newborns to pregnant women and old people.
That is, the market for vaccines is practically unlimited because it is the whole world, with its innumerable diseases that must be "discovered" and "eliminated".
Therefore, companies and convince everyone that you can come up with a vaccine against every disease, spread the myth that it is possible to protect against infectious diseases only with preventive vaccines.
Moreover, constantly and competently, often with the help of doctors, support ordinary people in fear of various infections and try to present rejection of vaccinations as a crime. And the evidence of the effectiveness and safety of vaccinations is entrusted to the same people who produce and sell them.
However, their real goal is quite simple and transparent - expanding the market for their products and turning the whole world into an obedient and regular consumer of new vaccines. That is to inculcate everyone, everywhere, at any age, against any disease, by any means, at any cost and always. And there is no way to stop the vaccination train as long as huge money and interests of pharmacological companies are involved.
To be sure that no one escapes from their networks, they already want to "identify and create opportunities ... to gain access to unvaccinated individuals. Immediately after birth, for example, or before signing up for school, or before choosing a profession and this is already well known to all of us!
And the dream of WHO, which it has cherished since 2005, is compulsory vaccination of the population of the entire planet on pain of imprisonment!
According to their plans, governments should make vaccination programs their top priority in health care, and spend as much money as is needed to vaccinate everyone against any possible disease. And by force.
And the "vaccination" cartel works in every country, and everywhere jealously guards the sanctity of vaccinations. And it is no secret, according to the British Medical Journal, that many WHO experts are corrupt have financial ties with pharmaceutical companies and lobby for their interests.
(For example, according to economists, only on sales of the AH1N1 flu vaccine, thanks to government orders, the British company GlaxoSmithKline could earn an additional $ 3.5 billion, and Sanofi and Novartis planned to receive $ 1 billion and $ 600 million, respectively).
But today, for example, more than 1500 types of viruses have already been detected. How many of them all - no one knows. And it is not known where all their new varieties constantly appear from since not a single scientist has yet seen the mutation process. So is it possible to create vaccines from all of them?
For example, over the past 14 years, scientists from the United States, Britain, Japan have spent more than a billion dollars on the creation and clinical trials of anti-AIDS vaccines, but the real effect is still zero.
According to the staff of our Ministry of Health and international organizations, there is only one way to solve the "problem" of measles and rubella - universal vaccination with coverage of at least 95%.
Although, for example, in 2004, in Ukraine, there were only 146 cases of the disease (less than 0.5% of the total number of patients in Europe), and in France, for example, there were thirty times more (but there, for some the reason, there were no additional unscheduled vaccinations).
And according to official data of the Ministry of Health, in 2005, one person died from measles, and in 2006 there were four deaths in the whole country.
(In addition, as part of the vaccine, which we were given by international organizations for the "fight" with measles (9 million doses and gave more money!) will be able to have children, but it will be impossible to suspect a vaccine in this mass infertility ...)
So why do we need total vaccination?
After all, it has long been known that in the period from 1860 to 1948 in England, there was a stunning decrease in diseases, such as measles (94.1%), scarlet fever (99.7%) and whooping cough (91%) without vaccinations! Beware, Africa, beware, Ghana.
Let's clean our environments to save our children from unhealthy horror malaria vaccinations, destined to spread diseases to reduce our population. Africa can follow strict family planning if we eliminate our corrupt leaders.