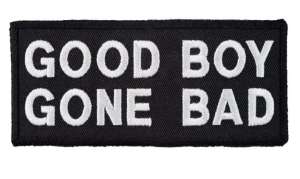 In the middle of the night, I heard a pray. A very touching prayer pouring out from a mother in need of a son. She had combed all men of God in town in search of a child. The last time she visited her Pastor at church for prayers, he only said, "God will do it in His mysterious way."
She thanked the Pastor and left for the house very excited. That night, she wanted her husband to wash his feet with her but it sparked a heated argument between her and the husband. The husband told her to give birth and stop worrying him each night with sex as he was tired of her. She also got angry and replied his beloved that, "two people give birth to a child." This statement did not go down well with the husband as he moved out from their matrimonial home for another place in the city. The woman had no option than to kneel down and pray to God for His blessing of a child and wisdom in dealing with the husband. She prayed for more than an hour and slept.
As she was asleep, she had a dream of giving birth to a child. She became very happy when she woke up from sleep. She started preparing for the husband. The husband was really shy as he had not disagreed with the wife on any issue for him to leave home. When he came, he apologized for his behaviour the previous night and promised it will not happen again. The wife quickly knelt down to also apologize for her conduct the previous night, also. They hanged each other and went to the bathroom.
As they were bathing together, they made love. The woman conceived and nine months later, gave birth to a son. The man named him Immanuel. Immanuel was handsome, intelligent and loved to work harder. He had a lot of reverence for God and obeyed his parents. Whiles in school, he was their school prefect as well as one of the intelligent brains you could find on campus.
When he was done with school and began to work, he was loved and admired by all at work. Whiles working one day, he saw a lady that he fell in love with. This love turned his heart from the way of his parents to that of his bad friends. They advised him to start smoking, dress anyhow and behave anyhow. He also accepted to act in that direction. He became a very dangerous gentleman to his leaders at work. Finally, he was sacked and he lost all his glory.
A good boy turned bad depicts the glorious zeal of us for God before we got employed. We have forgotten how hard it was for us to afford the basic needs of life. When God blessed us, we have found nice excuses for Him anytime we need to go for a church meeting.
Beloved, let's remember that time is fast running out. May God make us keep our promises to Him.