The Role Of A Physician Assistant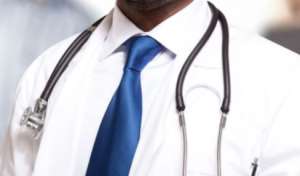 What is a Physician Assistant?
Physician assistants (PA) are certified by the National Commission on Certification of Physician Assistants (NCCPA) and state-licensed. They are health professionals who practice medicine as members of a team with their supervising physicians. PAs deliver a broad range of medical and surgical services to diverse populations in rural and urban settings. As part of their comprehensive responsibilities, PAs conduct physical exams, diagnose and treat illnesses, order and interpret tests, counsel on preventive health care, assist in surgery, and prescribe medications. PAs promote quality, cost-effective medical care to all members of society.
The physician assistant functions under the supervision and responsibility of a licensed physician and is competent to:
elicit a comprehensive health history
perform physical examinations
interpret and evaluate diagnostic data
establish basic treatment plans
counsel and educate patients
respond to commonly encountered emergency care situations.
Physician assistants serve in a variety of clinical settings, such as primary care practices, geriatric long-term care facilities, hospitals, correctional institutions and community-based clinics. Program graduates also are competitive for positions in clinical research, health care administration and higher education.
HOW TO BECOME A PHYSICIAN ASSISTANT
Learn how to become a physician assistant online. A physician assistant is one of the most important careers in the medical industry. While we often talk about doctors and nurses, a physician assistant plays a vital role in diagnosing and treating patients.
The role of a physician assistant is varied and diverse. They may meet with patients one-on-one in the morning and collaborate with a team of medical professionals in the afternoon. They may be involved in creating a treatment plan, or they may have a direct hand in administering medication.
By combining a wide variety of skills, PAs keep many hospitals and clinics moving in the right direction. They are well paid, have excellent job security, and work with people of all ages and from all walks of life.
REQUIREMENTS TO BECOME A PA
Because the word "assistant" is in the job title, it can be easy to assume that physicians assistants don't need a whole lot of education. Maybe a two-year degree, right? Wrong.
In most cases, a physician assistant will need a master's degree from an accredited institution (two years of post-graduate education after completing a four-year degree). Essentially, you're looking at six years of rigorous education in total to become a physician assistant.
Most applicants to physician assistant education programs will not only have four years of education, they will also have at least a year of medical experience. Admission requirements will vary depending on the specific program, but you can expect to need two to four years of undergraduate course work with a specific focus on a related science.
For work experience, many people entering a PA program will have worked as a registered nurse, an EMT, or a paramedic.
Generally, there are five steps to becoming a PA:
Complete your bachelor's degree (a science or healthcare related major is usually best);
Gain experience either working or volunteering in a healthcare setting;
Apply to ARC-PA accredited physician assistant programs;
Complete a 2-3 year, master's level PA program;
Pass the PANCE licensing exam.
Should I Become a Physician Assistant?
To become a physician assistant, you need the right formal training and experience. However, there are certain traits and characteristics that will make you more successful and allow you to have a long, rewarding career.
First of all, you must be emotionally stable, as you will deal directly with illness, death, and high-stress situations. Maintaining a calm demeanor will help you get through the emotional rigors of a physician assistant career. You should also be detail oriented and work well with little to no instruction. However, you must also work well in groups, as you will need to collaborate with doctors, nurses, patients, patients' families, surgeons, and medical professionals of all types.
Throughout your career, a strong sense of compassion will help you be the best physician assistant possible. You need to help solve people's medical problems, and being able to listen with genuine kindness will help you clearly diagnose and treat patients. Add in a strong dose of problem solving and you have the makings for a world-class physician assistant.
Physician Assistant Education
We briefly explored a physician assistant education path, but now we'd like to take a deeper look at this topic to help you understand the details of getting the right education to become a PA.
Step 1: Four-Year Science or Medical Degree
Almost all prospective physician assistants will have completed a four-year (bachelor's) degree in a related science before entering a PA degree program. Technically, a prospective physician assistant can have a four-year undergraduate degree in any field, but you will be better served if you choose something that closely relates to medicine or science. Ensure your bachelor's degree is regionally accredited in order to make your application to graduate school as seamless as possible.
Common undergraduate degrees for physician assistants include:
Biology
Chemistry
Psychology
Sociology
Nutrition
Step 2: Physician Assistant Program
You must ensure that your physician assistant program is accredited by the Accreditation Review Commission on Education for the Physician Assistant (ARC-PA). View a list of accredited programs here.
Most physician assistant programs will take two to three years to complete. During your years of study, you will learn more detailed and focused information about health, medication, anatomy, and the health care industry. Throughout your classes, you will get both medical science and clinical experience, with courses covering diagnosis techniques, emergency medicine, pharmacology, and pathology, and well as many other topics.
Around the second year of studies, you will begin to focus on even more detailed topics, such as general surgery, gynaecology, and behavioural medicine. Once you complete the physician assistant education, you should be well prepared to pass the licensing exam and become a full-fledged physician assistant.
ONLINE PHYSICIAN ASSISTANT PROGRAMS
One of the best options for becoming a physician assistant is to seek your education online. There are many top-notch online programs that can prepare you for this rewarding career, and most are built to fit the busy schedule of a working professional or single parent.
Admission requirements will vary depending on the specific program. However, you can expect the programs (at least the high-quality, ARC-PA accredited programs, which is what you should be seeking) to require at least a 2.75 GPA from previous studies, if not a 3.0.
BY JENNIFER ABOKYI
UNIVERSITY OF CAPE COAST
PHYSICIAN ASSISTANT STUDIES
LEVEL 200.