To resign their fate to destiny, the only option for them is to choose to live between a rock and a hard place because any slight rainfall can flood the communities.The once small and beautiful coastal communities popularly noted for their serene beach line, now bear scars too appalling for human comfort, the effect of environmental degradation imposed by hurriedly constructed structures to accommodate the teeming mass of new residents arriving by the minute, literally.
In the absence of rains-causing-floods, residents must contend with the ever-present danger posed by either the lagoon or the rising sea with strong tidal waves between which the community is wedged.
Unfortunately, Glefe falls within earthquake-prone zone along Accra's coastal line.
An earthquake is a possible threat as the Greater Accra region has been hit by three earth tremors this year.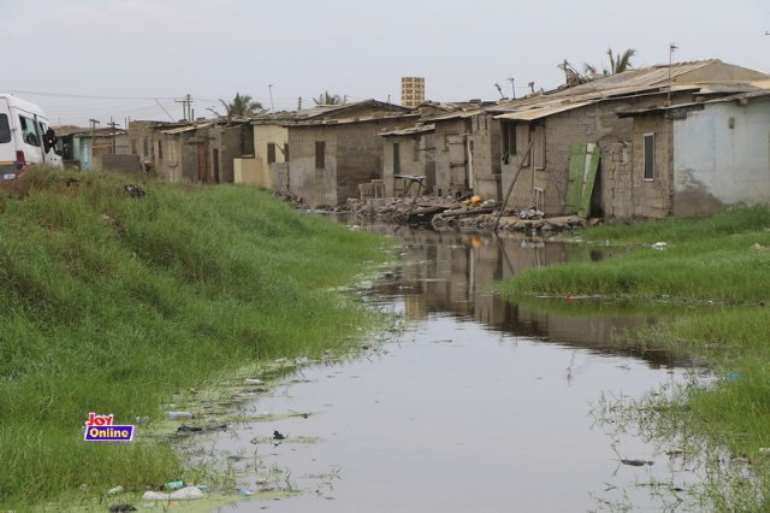 To worsen matters, heaps of sand at Kokrobite have caused the Densu River, which originally enters the sea at Aplaku in Kokrobite, to divert its course from about five kilometres at Wiaboman.
This has widened the confluence while stretching to join the water in the Panbros fields, a development which makes residents unsafe in terms of any possible rising sea level.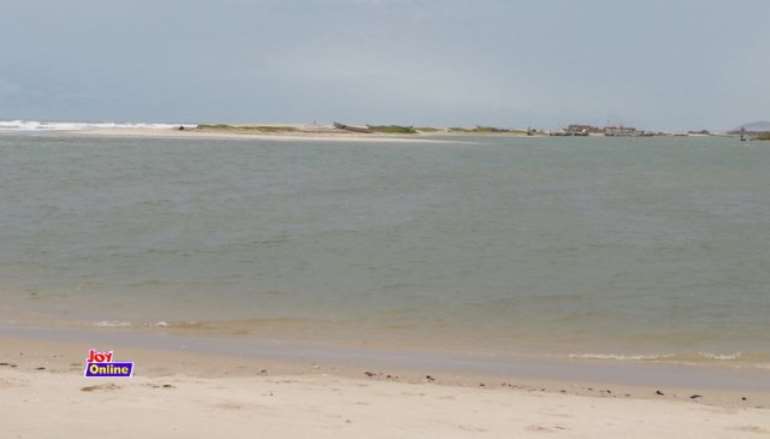 The glaring dangerous signs are the strong waves and rapidly developing sea erosion claiming land which poses more danger to the communities.
Densu River finding its way into the sea around the community means the volume of water from Densu during the rainy season could wash the community away, especially, where climate change-related disasters are difficult to predict.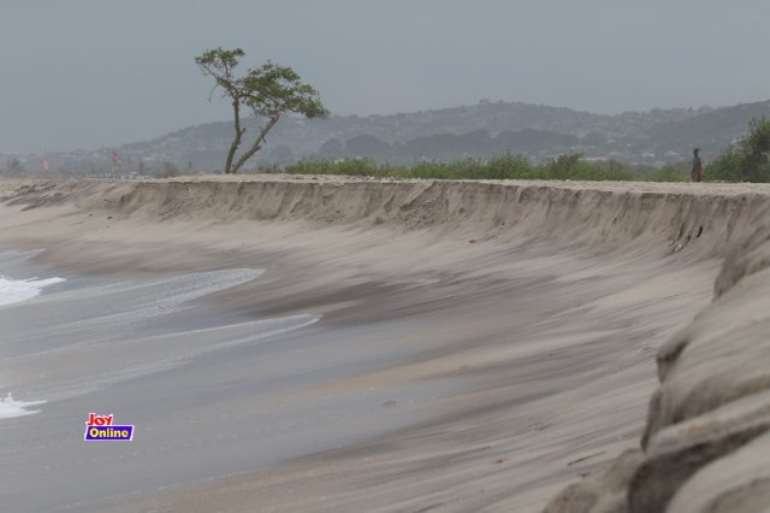 In an interview with a fisherman, Ebenezer Mensah, he said fishermen from Kokrobite have to berth at Wiaboman which makes it difficult for them.
Though the place is longer for new buildings, a section of residents is building on Pambros company's land close to the salt ponds made along the lagoon, despite the warning signs placed at various points.
Indiscriminate dumping of refuse and open defecation are still common on Krokobite, Wiaboman and Glefe beaches.
See more photo below: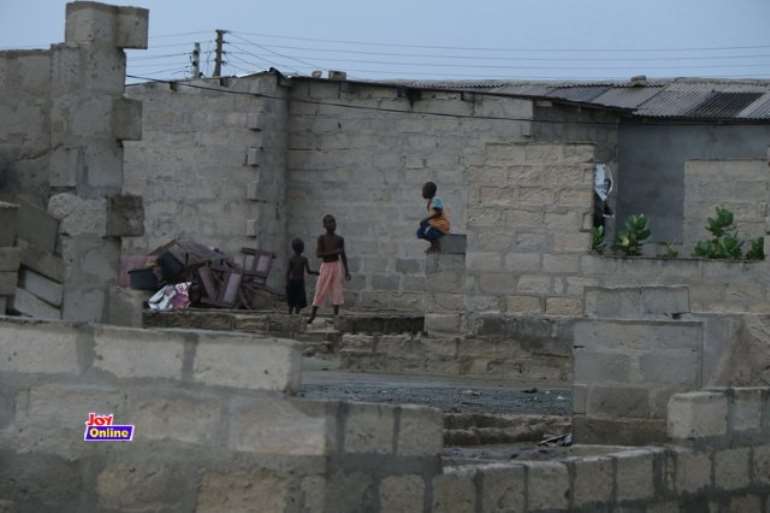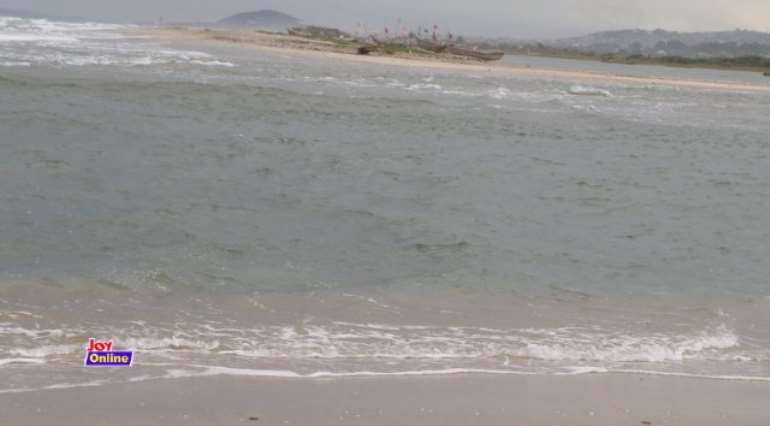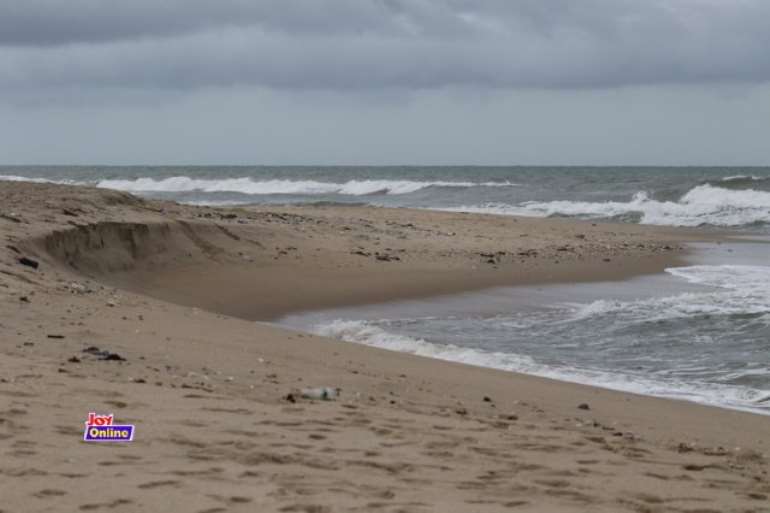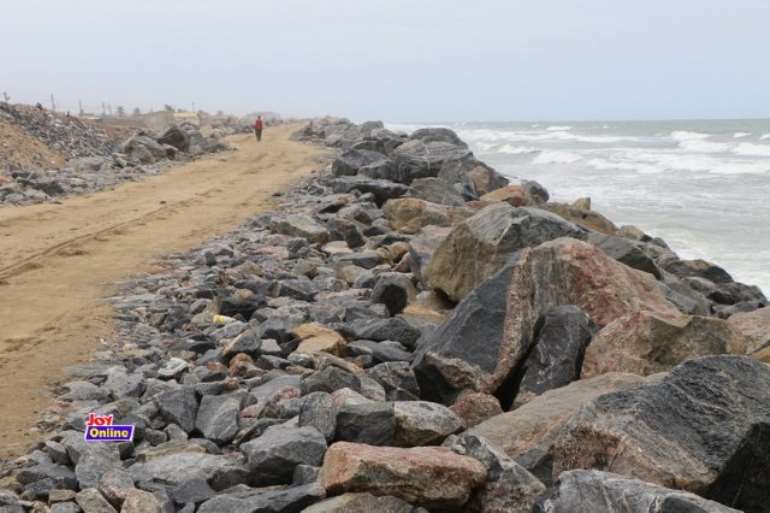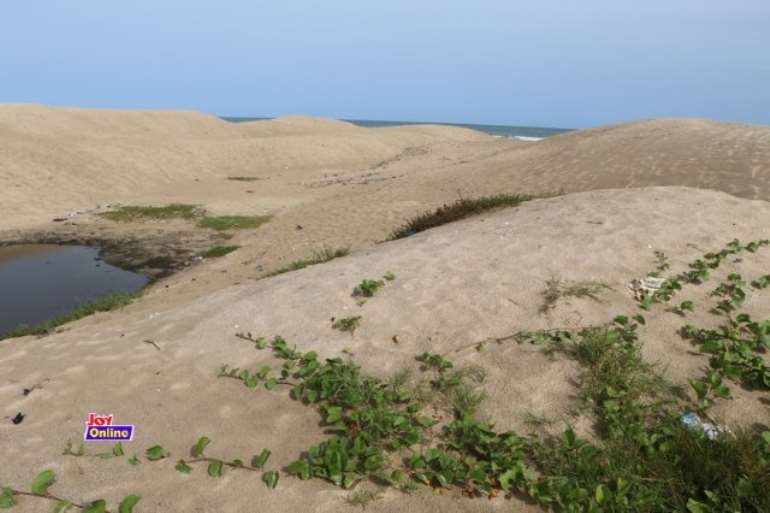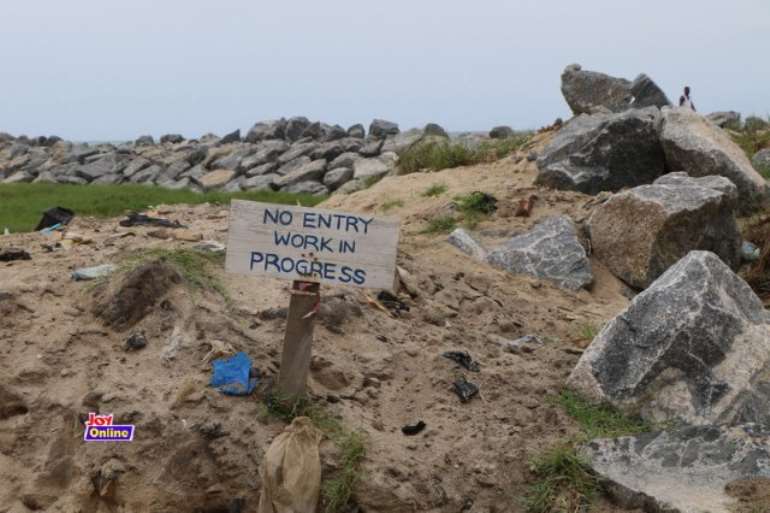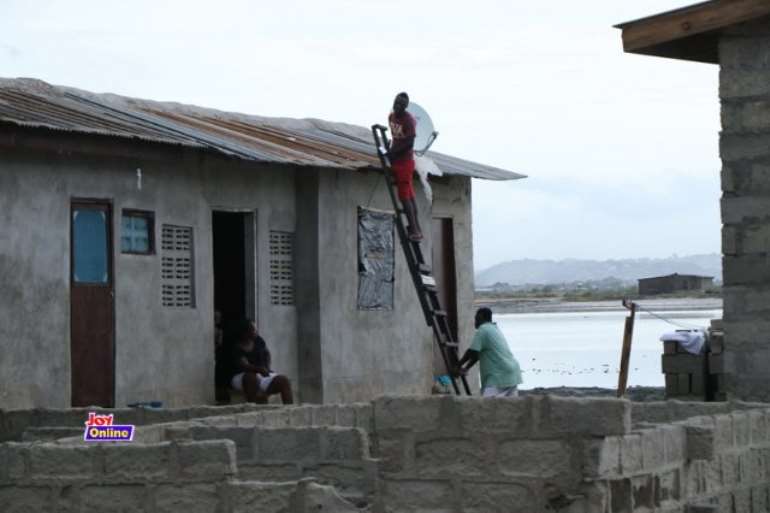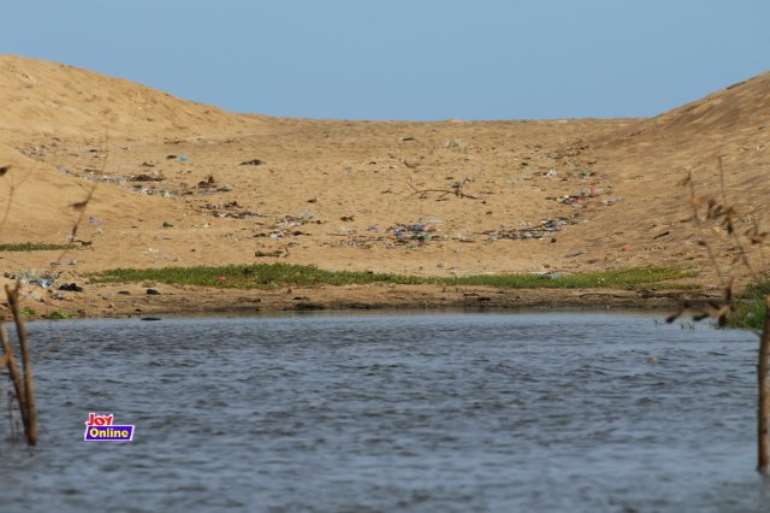 —Myjoyonline