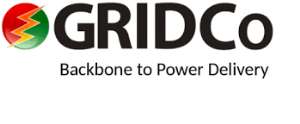 GRIDCo Logo
The Ghana Grid Company Limited (GRIDCo) has apologised to the general public for the power outages experienced in some parts of the country, including Kumasi, North-Western Region, and the Nothern Region
A statement signed and issued by the Head of Public Relations at GRIDCo, Albert Kwesi Quainoo, disclosed that the power outage in the affected areas was as a result of tripping of Takoradi-Tarkwa Transmission line.
The Company, however, has assured that they are working to restore service to all customers.
This comes at a time the Power Distribution Services Ghana has taken over the management of power distribution from the Electricity Company of Ghana (ECG).
Below is the Statement:
Ghana Grid Company Limited (GRIDCo) wishes to inform the general public that, power outages experienced by consumers in parts of Kumasi, North-Western Region, and the Northern Region was as a result of the tripping of the Takoradi-Tarkwa Transmission Line.
GRIDCo is working to restore service to all customers.
GRIDCo regrets and apologizes for the inconvenience.
PUBLIC RELATIONS, GRIDCo.