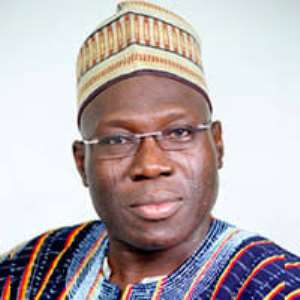 Inusa Fuseini
Former Minister of Roads and Highways, Alhaji InusahFuseini, has expressed confidence the main opposition National Democratic (NDC) will unseat all Parliamentarians of the ruling New Patriotic Party, (NPP) in the region come 2020.
According to him, the party has mapped out strategies to restore unity within the ranks and files in the region.
He said the party will support credible candidates who would touch base with the electorates to garner votes for a resounding victory.
"For the about 10 seats we lost to the NPP, I can say without doubts that we are taking most of them back if not all, atleast majority of them will be taken back. Let me say that, Savelgu, Naton,Tolon, and Gushegu, we are taking them back, and even more of them," the Tamale Central lawmaker said with confidence.
The NDC and the ruling NPP will battle in 2020 for the nine out of the 31 key constituencies in the Northern region.
Hon. Inusah told Modernghana, in an interview that the NDC lost some of the parliamentary seats to the NPP because of petty mistakes.
According to him, the party has learnt its lesson for the past two years in opposition and is working to resolve and take back all lost seats in the region.
Currently, the NDC holds 21 out of the 31 parliamentary seats in the region haven lost 10 to NPP in 2016 including Savelugu, a seat the party held on since the returned of multi-party democracy in 1993.
Alhaji Inusah who is the Ranking member on Constitutional, Legal and Parliamentary Affairs Committee of Parliament, said NDC is looking forward to conquering at least 29 of the 31 seats hoping that the party's strategies will work according to plan.
He said, even though the region has been divided into three, it will not affect the fortunes of the party adding that, " we are working to ensure that we take our seats back."
Top on the list are Savelugu, Gushegu, Tolon, Naton, Salaga South, Walewale, Nalergu/Gambaga, and Kpandai.
"The NDC in Northen Region is desperate to decimate NPP and give the ruling party a good fight in these constituencies. Some of the NPP MPs are aware and have realised that their term is coming to an end soon. In fact, I prefer to call them caretaker MPs, because we are taking our seats back," hon Inusah stated.
He urges constituencies and regional executives to work hard indicating that the 2020 general election will not be won on a silver platter.