MTN has attributed the recent interruptions in their network to the rampant cuts on their cables in areas where road constructions are ongoing.
Contractors working on the Atonsu, Asokwa and Bosomtwi communities, according to MTN were to be blamed for failing to notify them to relocate or redirect their cables.
The Acting Northern Business District Manager, MTN, Mr. Charles Osei Akoto who gave these explanations to customers in the Central Business District of Kumasi assured customers in Kumasi and its environs of very good services as they have been all the years gone by.
''We at MTN have declared the year 2019 as a year for our cherished customers and we are committed to giving them quality service as we also listen to them to improve our services for their comfort'', the Acting GM stressed.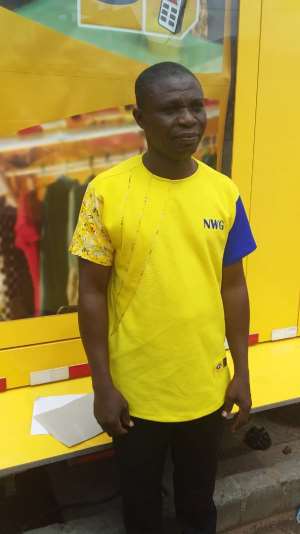 Mr. Osei Akoto was part of over 100 MTN staffers and executives who availed themselves at the CBD on Tuesday to interact with patrons of their network.
The MTN-customer interaction outreach formed part of the company's declaration of 2019 as the year for customer satisfaction.
The main aim of the outreach was to listen to concerns of patrons as well as educate them on the varied services on the MTN network.
The officials visited shops as well as business joints of customers while sharing with them information on the network.
Concerns of customers, as well as feedback on services being rendered by the company, was also taken down with the most dominant of them being the recent network interruptions in Kumasi.
Ama Brefo, a handbag dealer at the Paul Sagoe Lane recounted in an interaction with this journalist was not happy about the rampant network interruptions in the early parts of April.
'' Some of my customers could not send mobile money to my wallet as well as get in touch with me to place orders due to the recent service interruptions'', Madam Brefo stated.
Richard Dwamena, a mobile phone dealer at Adum-Transformer urged MTN to do everything possible to make the mobile money platform smooth so that traders who do not handle cash could find the platform convenient to doing business.
''The recent interruptions nearly affected my sales since many prefer using mobile money to pay for phones they purchase at my shop'', Mr. Dwamena noted.