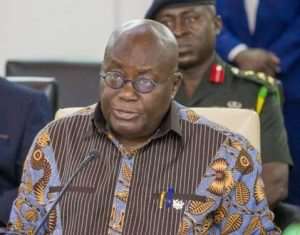 I don't see any seriousness on the part of government to achieve this commitment. 2020 is out of the picture and 2024 is also in danger if these factors are not addressed. To make Accra clean, it is not just about solid waste evacuation. There are three elements, we have solid waste evacuation. We have liquid waste disposal which is a one-house-one-toilet initiative which we have fifty percent coverage. And also there are storm and drainage water management. So if we have dirty and un-constructed gutters, we can do anything we want, [yet] our city is still going to be filthy."
"These are things government need to be looking at and start preaching a more dedicated timeline but for me, 2020 is out. They can, however, do something to solve the situation before 2024."
A water and sanitation specialist, Patrick Apoya says the Akufo-Addo government has not considered laying the right foundation for its vision of making the national capital- Accra, the cleanest city in Africa.
According to him, a lot more factors such as the management of liquid waste and the proper construction of drains other than just solid waste management need to be prioritized before the full realization of the vision.
Currently, there are conflicting deadlines for the ambitious plan in the face of worsening sanitation crisis that city authorities are struggling to deal with.
Speaking on Eyewitness News, Mr. Apoya noted that, the uncertainty of the timeline among other things even make it practically impossible for the President's dream to become a reality within the shortest possible time."