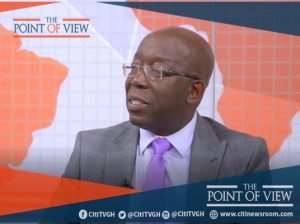 "I am not surprised. People always feel that they do not have enough money when they go on pension. But, you get what you put in the SSNIT scheme. Pensions are only a reflection of salaries. Our laws that govern our pensions say that, take the number of months that persons have contributed, the more months they contribute, the higher percentage of their qualifying salaries they will get paid on. So depending on how much you put in terms of contribution, that is what your pensions will reflect."
"People pay pensions on their basic salaries, because there is a narrative out there that if you give your money to SSNIT, you are throwing your money away. If you don't pay and you are found, SSNIT will come and haul you before a court so let me pay something to them to keep them at bay. This is affecting people when they go on pension.
According to its Managing Director of SSNIT, Dr. John Ofori Tenkorang the current situation is not a deliberate attempt by the Trust to deprive pensioners what is due them.
There have been concerns that most pensioners are unable to live decent lives because the pension benefits provided them by the state institution is woefully inadequate.
Speaking on the Point of View on Wednesday, Dr. Tenkorang bemoaned the development noting that the surest way to address these challenges is for contributors to be true to themselves and make the right payments to avert these circumstances.
The Trust also rubbished erroneous claims that private investments are more advantageous than paying SSNIT contributions.
"There is this narrative that it is better putting your SSNIT contributions into some investments and savings which will end one more money at retirement other than giving it to SSNIT. When people sell that narrative, it discourages people from investing with SSNIT, but the most important dangerous thing is that, that narrative is not true. The value that SSNIT gives you is way better than putting your money in some kind of savings."
—citinewsroom