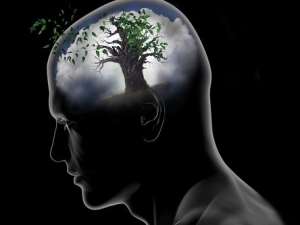 The best gift God has given to a man is the ability to choose right from wrong
Conscience is a kind of internal sensor, controller and judge, inherent in everyone. In a person's life, conscience serves as a guide and help to act in accordance with moral rules.
To understand how conscience acts, one first has to turn to the psychological treatise. Psychologists understand conscience as an intrinsic quality that indicates that the individual is aware of his responsibility for what he does.
Conscience helps to distinguish between good and bad, and encourage people to do good deeds, even though some people like to do the opposite of good deeds.
Everyone has an ambition or desire to do something in life but your conscience will let you follow your dreams if what you want to pursue is good or evil. Thus, your conscience helps to choose the right from wrong.
A clean or calm conscience happens to a moral person who tries not to deviate from his rules. A troubled and unclean conscience torments such an individual if he has done something unseemly.
A person, who does not suffer the torment of conscience, even when committing very evil deeds, is said to be asleep, lost or having a dead soul. That's one who has no remorse or integrity.
The term conscience appeared with the advent of Christianity. It has a Greek origin and consists of two words, community and message.
Believers identify conscience as the voice of God, which either pleases or punishes. An individual who has no conscience is, therefore, considered a person without a soul.
An unclean conscience manifests itself through reproaches, negative experiences, shame, and anxiety. However, there are people who do not repent when doing evil deeds, and even don't realize that they did hurt someone.
Studies have shown that more conscientious children when they become adults expressed their disappointment in parents.
Since they weren't given good training or not physically punished because such punishment leads to indignation and protest, they are now trapped with bad habits or deeds they aren't aware of.
As an adult, a conscientious person with unseemly acts feels guilty, condemns and punishes himself.
Some believers think when tormented by their conscience, the need to tell a priest for repentance is necessary.
However, what help can a priest or pastor offer in this modern society when most of them have gone astray?
There are certain things one can't live with it for the rest of his life. For example, if you kill someone, confession only can't help you, you need to be punished by the law.
Go to the authorities and handover yourself. Surprisingly, some people kill and live with a tormented conscience for the rest of their lives.
Forgiveness for common sins or confessions gives a real soul satisfaction, relieves the pangs of conscience and at least partially restore your confidence between you and God.
Fasting and prayers also are beneficial to other people.
I remember in Germany, someone went to a fashion shop, during the winter and stole two pairs of shoes. At home, he realized that the shoes were all for the left foot. He wants to throw them away but his conscience wouldn't permit him.
The fact that throwing them away, he has denied the shop owner the chance to sell the right- foot shoes without the left-foot shoes to a customer, he stuffed the shoes into his winter jacket and placed them back at the place he stole them and came back home. He felt happy about that.
The best way to avoid such life is by allowing your conscience to act as the voice of God in you throughout your entire life. That will give you a feeling of inner peace and a healthy life.