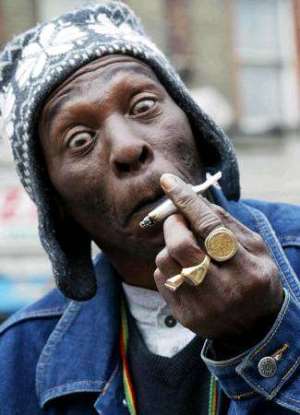 ...among JSS and SSS students in Brong Ahafo Sunyani, Jan 06, GNA - Mentally related cases resulting from drug abuse is on the ascendancy especially among the youth in Brong Ahafo, a psychiatric specialist at the Regional Hospital in Sunyani has said.
Dr Jones Techie said 'wee' was cultivated on large scales in vegetable growing areas such as Techiman, Wenchi, Berekum and Techimantia and was heavily patronised by junior secondary and senior secondary school students.
"The Psychiatric Observation Department is usually filled with the youth, mostly JSS and SSS students,'' he told the GNA in an interview on Friday.
He said a chunk of the youth abused drugs basically as a result of peer pressure.
Dr Techie said also on the rise are cigarette smoking, alcohol intake and the use of cocaine and this is associated with people who have returned from abroad.
He said a number of women suffered depression as a result of failures in relationships and that epilepsy is also on the ascendancy in the region.