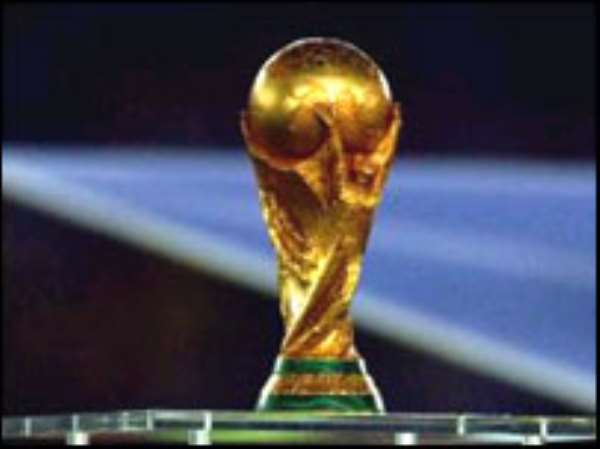 Accra, Jan 5, GNA - The World Cup Trophy on Wednesday arrived in Accra in the possession of a twenty-five year old German, Christopher James Sonntage.
At about 18.20 hours when a Lufthansa Airline plane touched down at the Kotoka International Airport, armed military men in a convoy guarded a blue black Bullion Van to the gangway of the aircraft where the trophy being held by Mr Sonntage entered the van and was driven away. There was no ceremony at the Airport and there were no government official except a few national security officers.
Ghana is the first country to have a glimpse of the golden trophy ahead of the World Cup tournament, which kicks-of in June this year in Germany.
Three other African countries namely Nigeria, Tanzania and South Africa will have the opportunity to see the trophy. The trophy, which will be outdoor by President John Agyekum Kufuor on Friday, January 6, will also visit twenty-nine other countries before the football fiesta.
The general public will be given the opportunity to see the trophy on Friday at the Accra International Conference Centre.