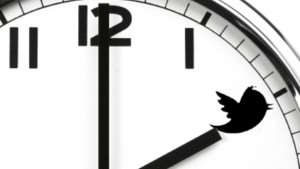 "Humans are TIME captured in a body, labeled with individual assigned destiny and left alone with their free will!"
God as a power force, a spirit, is unable to inhabit the earth. Without brain, hands, body with blood and muscles, God cannot plant a single carrot, mango tree, build a house or construct a container not to mention unable to operate computers and smartphones. All he does is to equip human minds with ideas/inspirations and the energy/drive to fight against the odds to success for living in glory.
Everyone wants to be outstanding, a unique person to live, enjoy life or in addition make an impact and change the world or life around oneself.
As much as twins physically look similar and their characters are more of the same kind like being born single, does not make them one.
What is the fundamental basis that truly makes us unique personalities like no one on earth? Bodies repeat themselves in shapes and sizes among the Billions on earth, so do political or philosophical believes that are relatively few echoed by Millions at the same time or over time and places.
The endless unique basis lies in the aspect of our existence only, when understood in all its underlining dimensions and subsequent consequences, establishes a life full and well lived, nothing to regret not having done or to correct ways.
There are no two people on earth born at the same time - day, hour and second- that die at the same time. The time between start and finish is filled with life, experiences in numerous varieties. No one experiences the same like another person as it is unique in its emotional, timely and spiritual dimension.
Two people doing the same, think the same, still, live through things always in a different way. Communication one on one is based on the cosmos each person carries inside him out of which communication is never identically. Humans communicate and interact in their own universal time out of their inner universe. Whispering into the ear of someone and the message passes on to ten other people by their own understanding, bears the result that the original sentence is no more to be heard. This popular game is the underlining truth of life.
Start, finish and life in between, are nothing but: T I M E.
TIME I the factor why we are all unique people, not comparable to anyone else in all our fullness. Once understood and implemented in all its meanings in someone´s life, life is glorified.