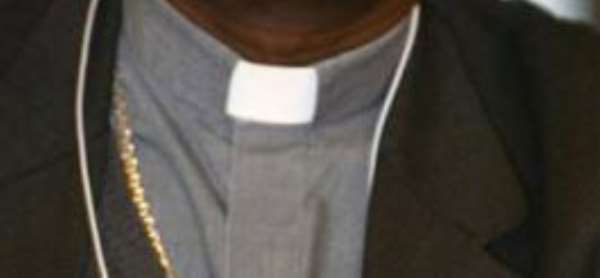 Agona Swedru, Dec 23, GNA - The Agona Swedru High Court on Wednesday ordered Apostle Kweku Apraku, to pay five million cedis by Thursday or be arrested with the open bench warrant issued for his arrest last Monday.
The Presiding Judge, Justice Senyo Dzamefe freed Apostle Apraku after he had paid 2.5 million out of 7.5 million cedis appeared before the court to answer a contempt charge for refusing the balance. The 7.5 million cedis is the balance of 10 million cedis Apostle Apraku ought to pay to Mr. Samuel Eduah of Agona Nyakrom to cover the lose incurred as a result of the failure of the Apostle and his Church, Jesus Evangelistic Church, to return his electric generator they hired for a three day crusade at Nyakrom three years ago. The Court had agreed for an out of court settlement but Apostle Apraku until last Monday had paid only 2.5 million cedis. This was the second time Apostle Apraku had been dragged to court under a bench warrant.
The first was in June this year when he persistently refused to appear before court to contest a suit for the recovery generator and payment of service fees.
Before Mr Eduah filed his suit, an Elder of the Church had told him that the generator had been spirited away by dwarfs at Nyakrom where the crusade was held.
When John Brobbey, Registrar of the Swedru High Court was contacted on Thursday by newsmen, Apostle Apraku had not paid the five million cedis.