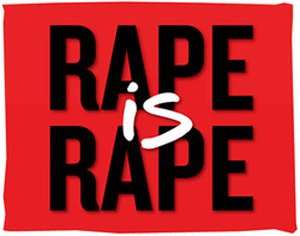 In pursuit of the Better Gender Agenda, it has become necessary to look again at some of the issues that went into the gender policies and laws so as to create and sustain more harmonious and sustainable family life. Rape has been a big issue in gender matters since it can land the man (as the main perpetrator) in jail for up to a quarter of a century!
It is noteworthy that the main argument of women in the incrimination of men in rape is that it takes an erection of the male sex organ to make the penetration possible and that the male has to want to rape in order to get the erection. By this proposition, therefore, the man cannot be exonerated in any case of rape, but seriously speaking is erection a voluntary act? Can a man have an erection at will without anything triggering it? Is sweating, blushing, goose bumps, orgasm, or even the urge to defecate also a voluntary act that one starts consciously? Is erection too not like these bodily reactions/responses?
Surely, erection is a reflex action the process of which one does not have total control on; if it were not so then women would never have to complain about their sexual partners, since the latter would have no problem getting and retaining an erection as and when necessary. So, here in a situation of a judge and jury-in-own-court, such essential aspects have been glossed over, but how fair is this if that would land a man into a long jail term!
Apart from the erection oversight, there is also an issue in romance in the Ghanaian/African culture worth appreciating. With the saying that it is the dog that searches for the bone and not the other way round it is obvious that men are expected to woo the woman for the woman to the play hard-to-get. In the European countries, women are very free to show and declare their love to men, in the African one-sided romance where is the man to get the expertise to draw the line between the woman's serious rejection and the play-hard-to-get game in order to stop when and where the woman says so! Obviously, a man has to be extra careful, very experienced or overly discreet now to ensure their safety in African romance is guaranteed. How fair is this?
And seriously speaking, how many women who are able to keep quiet for rape to continue till the end, do same if the attacker was rather a pervert using a razor to cut their victims only skin-deep? In other words how many women can stand even one light skin deep cut without shouting at the top of their voice to attract help to end the attack? But more are the claims that the rapist threatened that "I will die if I told anybody," is enough to hush the rape. Then too, if one is arrested for making skin-deep cuts on another, how long will be their imprisonment? Is it not expected to be longer than what the rapists get, if the cutting is that more detestable? Or would women tolerate such cuts on their body more than the sex they did not fully consent to?
Well, women have been able to play the rape card to their advantage so far, targeted a solely Ghana male situation to get them incarcerated for long. They have also been able to get the law to take their side in any such rape reports; so the least miscalculation leaves a man at the mercy of the woman could make the former either "pay" or face an over twenty-year jail term! have we not heard a lot about such blackmails and vindictive rape accusations? Did women gender activists factor all these into their build-up to the enactment of the rape laws or was it a deliberate betrayal of their African men for their selfish end?