All set for NDC National Congress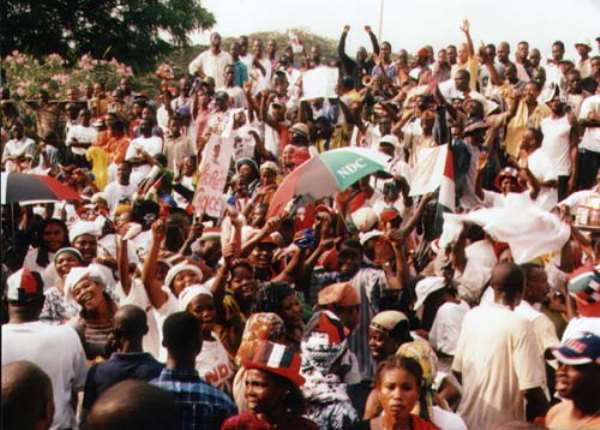 Koforidua, Dec. 20, GNA - Banners and miniature flags are hanging along the streets of Koforidua, heralding the 6th National Congress of the National Democratic Congress (NDC), which starts on Wednesday and ends on Friday.
Speaking at a pre-congress news conference at Koforidua on Tuesday, the Regional Chairman of the Party, Mr Julius Debrah, gave the assurance that everything had been put in place for a successful congress at the EREDEC Hotel.
He appealed to the media to support the regional branch of the party to use the congress to showcase the Region as a peaceful place. Mr Debrah said a press centre would be set up to facilitate the work of the media personnel who would be covering the congress and urged the various media houses in the Region to submit names of their representatives for accreditation.
At the interaction, it was agreed that media personnel outside the Eastern Region who would cover the congress could get their accreditation through their regional correspondents or the Eastern Regional Chairman of the Ghana Journalist Association. Mr Debrah said the party had assigned the Press Relations Officer of the Party, Mr M M Doe, to handle all issues on press relations for the congress.
He said the party had booked all available hotels and guesthouses in town including some schools to house the 1,500 official delegates expected to participate.
Mr Debrah said the delegates would be made up of five delegates from each constituency, ten delegates from each regional branch of the party, ten national executive delegates and all parliamentarians of the party.
He said arrangements had been made for a sizable police security and 60 ushers had been trained to assist visitors to the congress. Mr Debrah, however, could not give the names of the contestants for various positions in the party because, according to the constitution of the party, nominations close 12 hours before the beginning of the congress.