Kumasi metro exceeds polio immunization target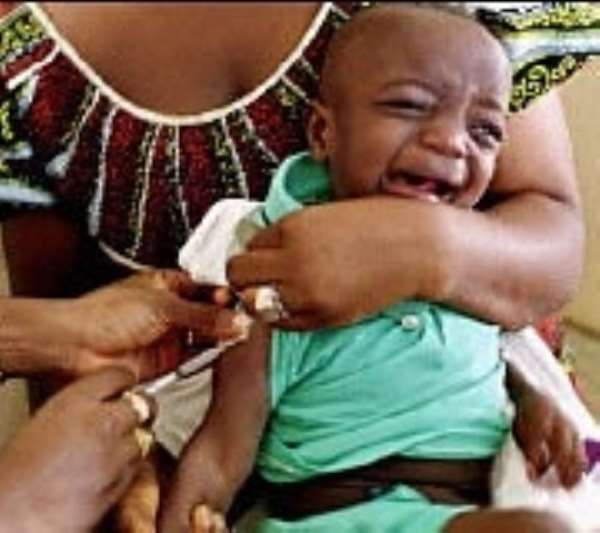 Kumasi, Dec 19, GNA - The Kumasi Metropolitan Health Directorate administered polio vaccines to about 337,865 children under five years in the fourth and final round of the National Immunisation Day (NID) against polio this year held from December 7 to 11. The figure represents 113 per cent of the targeted 332,369 children to be immunized, Dr Joseph Oduro, the Metropolitan Director of Health Services, has said.
Speaking to the Ghana News Agency in Kumasi, he attributed the success to adequate publicity and the co-operation of the public. Dr Oduro said the initial resistance by some Muslim parents not to allow their children to be immunized was later resolved and their children were also immunized.
When asked why the children were not given the vitamin 'A' this time round, he explained that the vitamin was supposed to be administered twice a year and that it has already been administered to the children in the first and third rounds of the programme. Dr Oduro urged parents, especially women with children under one year to send them for the routine immunization, which starts at birth also called polio zero after six weeks, 10 weeks and then when the child is 14 years old.
The Metro Health Director also advised mothers to vaccinate their children against the six childhood killer diseases such as tetanus, whooping cough, measles and yellow fever to ensure life in every child to promote good health.