WordDigest: God Is Up To Something Good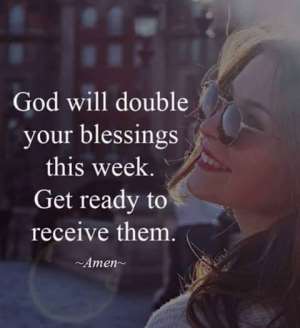 "Dear brothers, is your life full of difficulties and temptations? Then be happy, for when the way is rough, your patience has a chance to grow. So let it grow, and don't try to squirm out of your problems. For when your patience is finally in full bloom, then you will be ready for anything, strong in character, full and complete"
[James 1:2-4] Living Bible
Sometimes situations may make us look sorrowful to a point that we may devalue and render God powerless.
However, God isn't telling us to be happy when we are troubled.
According to James in terms of difficulty, we have to exercise three factors when troubled. These are patience, trust and confidence in the Lord.
Howbeit our endurance and perseverance during hard times test our faith in the Lord. And within these ups and downs God is always up with something good.
As humans we may encounter different moods or situations expectedly or unexpectedly. But when entangled, our faith in God is being tested. On the other side, remember God is up to something good.
God is up to something good in your life so don't throw in the towel yet in spite of the sorrow or pain.
God bless you.
Prayer
Dear God thank you for the victories permitted in our lives through Christ Jesus, Amen.
✍🏿 Rev EZ
Connect me via www.facebook.com/zorebenezer or
Whatsapp me on +233246646694 for daily message.
#WordDigest2019