Ghana housed with Italy in Group E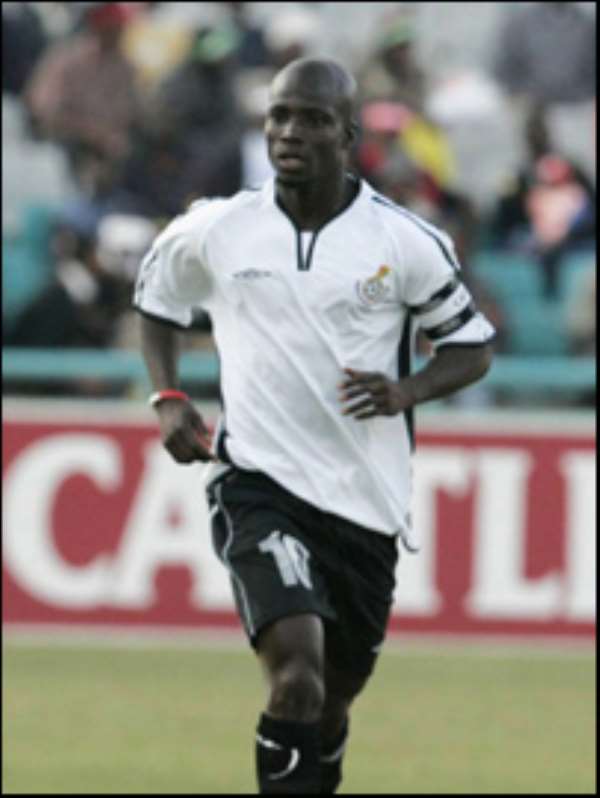 Accra, Dec 10, GNA - Ghana's Black Stars was on Friday housed alongside Italy, Czech Republic and United States of America in Group E in the World Cup draw held in the old German City of Leipzig. Apart from the Ghanaians making a debut appearance, the trio are previous attendants to soccer's greatest summit. The Stars are pitched against three times victors, Italy in a group opener slated for Hanover, on June 12.
The Czechs, USA and Italy are ranked 2nd, 8th, and 12th respectively in the world making Ghana, ranked 50th, the lowest in the group, which pundits predicts could easily get down to the wire. Ghana would meet all three teams for the first time at the senior level though there had been previous meetings at the junior stage. The Stars play the Czechs and USA in that order. Ghana is grouped in pot two with the other African and Oceania representatives.
Group leaders, Italy were seeded in the top group with the Czech Republic and the Americans emerging from pot three and four (Europe) and Americas.
The Stars made history by topping a group of South Africa, Democratic Republic of Congo, Burkina Faso, Cape Verde and Uganda to grab the sole slot for a maiden appearance.
The Stars raised the bar of excellence with some flamboyant performances, which gave birth to only a loss, three draws and six wins to amass 21 points, sealing the qualification.
The Ghanaians forced connoisseurs to rewrite the script with a back to back victory over South Africa, humiliated Cape Verde with a 6-0 aggregate, grabbed four and three points from Uganda and Burkina Faso respectively and forced two draws with the DR Congo.
Seen as the flagship among the five African representatives, the Ghanaians expected to parade an array of stars like Chelsea's Michael Essien, skipper Stephen Appiah, Udinese's Sulley Ali Muntari among others are tipped to travel beyond the group stage.
Meanwhile the remaining four African representatives, Ivory Coast, Angola, Togo and Tunisia are in groups C, D, G and H correspondingly. The Ivorians, also first timers, play Argentina in a group opener. The Netherlands and Serbia Montenegro complete the group. In Group D, Angola would meet former colonial masters, Portugal in their opening group game, which includes Mexico and Iran. Togo and Korea meet on match day one, with former champions France sorting things out with Switzerland in Group G, whilst Tunisia are paired with Spain, Ukraine and Saudi Arabia.
Apart from Tunisia, the quartet is all making a debut appearance. About 4,500 visitors were estimated to have patronised the event held at the hall of Neue Messe Exhibition Centre in Leipzig. All 32 qualifiers were split into eight groups of four for the first phase of the finals.
The draws structured largely on geographical lines had eight groups with a maximum of two European teams, with no group housing more than a team from any confederation.