Gov't Committed To Ensuring Economic Stability To Attract More Investors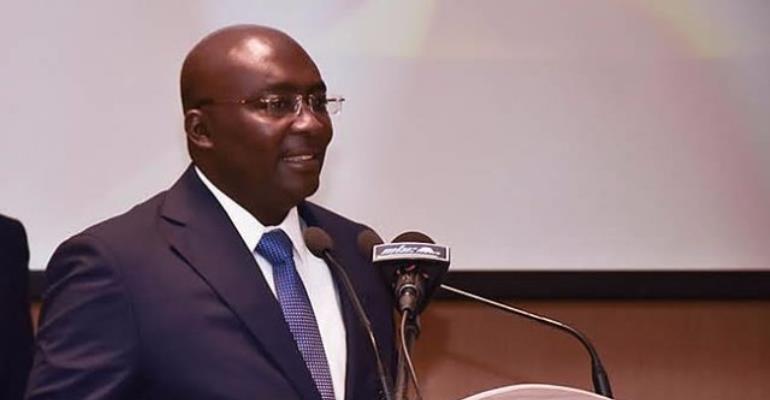 Vice president Dr. Mahamudu Bawumia says the government is committed to ensuring economic stability to attract more investors into the country.
According to Dr. Bawumia, moving 'Ghana beyond Aid' requires more investments hence government's desire to ensure a stable economy.
He said, "For the first time in our history we passed a law to maintain the fiscal deficit below 5 percent which has never been done before and it will help maintain the fiscal deficit, not beyond 5 percent. We also set up the fiscal council which will ensure that the minister stays within the fiscal limits and will be held accountable if he fails hence he will be sure to manage the economy better."
"As a government, we do realize the need for a stable macroeconomy which is also important for investors both foreign and locally."
Dr. Bawumia was speaking at the German-African Business summit at the Kempinski Gold Coast Hotel in Accra.
Speaking at the event, German Federal Minister for Economic Corporation and Development, Gerd Muller said Germany was looking at investing in various sectors of the Ghanaian economy including agriculture.
He said, "We will be investing in energy and training. Over the next three years, we will fund the training of some 25, 000 young people to help them develop their skills and potential. We also hope to invest in agriculture which we realize Ghana has a huge potential."
Meanwhile, CEO for the Ghana Investment Promotion Centre (GIPC) was optimistic of the summit drawing more company's including SME's to invest in Ghana.
"The best part about today's gathering is that not just the big company's like VW and Bosch that are already investing but then the SME's will leverage on this opportunity to also invest here in Ghana which will generate revenue and create jobs for our people."
He added that his outfit has already engaged some investors in the technology and digital space who have expressed interest in coming to commence operations soon.
The German-African business summit brought together a network of about 750 high-ranking representatives from business and politics from Germany and sub-Saharan Africa to explore investments and business opportunities between Africa and Germany.
The three-day summit is expected to help participants gain insights on current development and future potential for German-African business relations.
Source: JoyBusiness