Govt steps up effort to promote Renewable Energy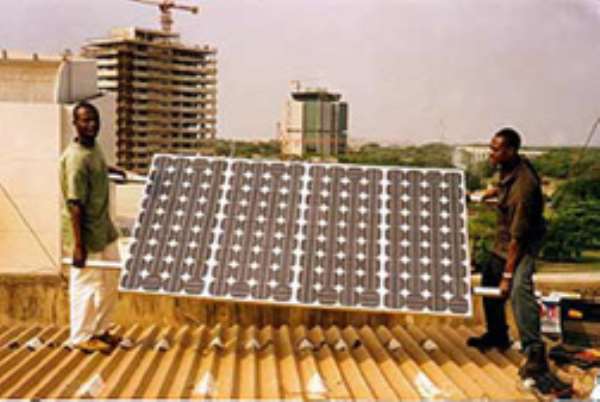 Accra, Dec. 7, GNA - In a bid to promote the use of renewable energy, the Ministry of Energy is to enter into power purchase agreement with renewable energy operators under terms that are in line with the Public Utilities Regulatory Commission (PURC) guidelines. The move is to encourage the private sector to develop, construct and operate stand-alone and non-grid connected distributed renewable power plants such as small hydro power plants, biomass co-generation and wind energy power plants. Speaking at a forum on Energy Efficiency and Renewable Energy Application in Private Businesses, Mr Wisdom Ahiataku-Togobo, Head of the Renewal Energy Department of the Ministry of Energy, said government strategy in the sector aimed to create a level playing field by removing all fiscal and market barriers and to also encourage utility companies to adopt renewable energy in their supply mix. Other policy strategies include instituting a Renewable Energy pricing framework in competitive applications such as in grid-connected supply. Besides, government will provide funding support for non-grid connected renewable energy technologies for socio-economic activities and social services such as schools, health centres, and provision of potable drinking water. The forum was organised by the Ghanaian-German Economic Association to explore possibilities that could help industries lower cost.
Mr Ahiataku-Togobo said government was equally waiving import duty and providing tax rebates on solar and wind energy systems. He mentioned the setting up of the Energy Fund, saying it was to support research and development and promotion of Renewable energy. Mr Ahiataku-Togobo, however, said the country would have to find an antidote to the high initial cost of renewable energy systems, focus on research and development, intensify public awareness and adopt a favourable pricing policy to promote the use of energy.
Mr Reginald Sawyerr, a Consultant, said to further encourage individuals and businesses to switch to renewable energy sources government could provide subsidies and tax incentives to homes and businesses that used solar energy respectively. The PURC should also be allowed to release the one per cent of electricity tax to private organisations and research departments for development in the sustainable energy sector.
Mr Christian Munteanu, Executive Director, Deng Limited, renewable energy operators, said although the market was currently small, government should focus on setting the rules through the elimination of tariffs, which increase costs and decrease market size.
Mr Kofi Asante, technical Director, Energy Foundation, predicted a likely switch of industry in favour of gas, when the West Africa Gas Pipeline project comes on stream.