Black History Month, Half Full Or Half Empty?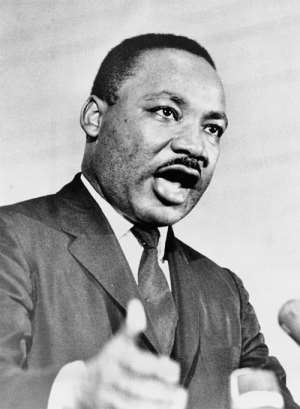 Time for Blacks/Africans to direct their energies for leveraging our present global gains in knowledge for the development of our natural resources. One's perception about anything is their prerogative. "Beauty is in the eyes of the beholder" and "One man's meat is another man's poison."
Our own ancestors did what they considered as best by their knowledge and ability for their children and workers; however, by today's standards, their best was not good enough! Would it be reasonable to judge these old/past folks by our modern laws and policies rather than those that pertained in their time?
The Black history will not be complete without that of the Whites, their commission, omission and disregard. It would help Africans to see the half-full glass so as to be more interested in the positive aspects of either history and build upon them. However bitter or unpleasant an experience in life is, it is a practical lesson, if nothing at all, learnt for free. Our bitterness with the past anywhere does not show maturity enough, more so when little or nothing could be done about it.
Let Africans in this month, fish out the positive things our ancestors in Africa and the diaspora did so we can build on them as those who proved to be traitors and enemies, no matter their colour is avoided. May the light of Blacks shine henceforth in our positive contributions to the sustenance of the Global Village, and may those with superiority complex wise up to know that skin colour is superficial and even less than skin-deep, and also skin colour is not the determinant of wisdom.