Akufo-Addo Names Nalerigu As Capital Of North East Region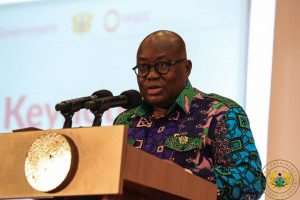 Nalerigu, the largest town in the East Mamprusi Municipal Assembly, has been selected as the capital of the North East Region. This was announced by President Nana Akufo-Addo on Monday at a ceremony at the presidency to present the Constitutional Instrument backing the creation of the region.
The Northern Regional Minister, Salifu Saeed has also been named the caretaker Minister of the North East Region.
The districts making up the new region are the East Mamprusi Municipality, the West Mamprusi Municipality, the Bunkprugu-Nakpanduri District, the Yunyoo-Nasuan District, the Mamprugu-Moagduri District and the Chereponi District.
In his speech to mark the event, President Akufo-Addo assured that "government projects and structures will be equitably spread across the region."
"Government will make sure that the desire for growth and progress, which was the underlining reason for the vote for the creation of the North East Region is met," the President added.
He also noted that the North East part of the former Northern Region was the breadbasket of the area and "it is only appropriate that we help facilitate its rapid development."
Residents of the North East part of the Northern Region in the referendum held overwhelmingly endorsed the creation of the North East Region with 99.67% of the voters in the area voting in favour.
Source: Citinewsroom.com | Ghana