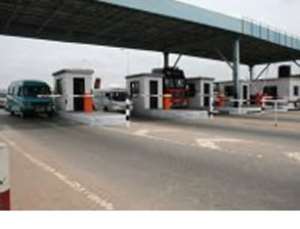 The Minster of Roads Kwasi Amoako Attah has hit the nail right in the head by appealing to all ministers and men and women in top positions to pay road tolls. He revealed that apart from a few men in authority everyone including ministers and managing directors of companies are required to pay road tolls.
The stand taken by the minister is good because if the ministers who travel across the nation frequently accept to pay road tolls, it will go a long way in boosting the road fund meant to pay for road construction and maintenance across the country.
We expect the ministers and managing directors to take the advice given to them by the road minister in good faith by paying their road tolls religiously. If they fail to pay the road tolls they would leave it only to the drivers of passenger vehicles, cargo trucks, taxis and tipper trucks who rely on money from ordinary Ghanaians.
The ministers, most of whom are MPs were appointed to serve the nation. They are given good salaries and allowances enough to meet their needs and expenditure. Payment of road tolls from their pay should be easy for them.
The minister of roads has hinted of a move to automate all the toll booths in the country. It is believed that when that happens it will be difficult for any road user to escape paying road tolls. The toll booth attendants have a huge role to play in the road toll collection. They must insist on collecting tolls from all road users including ministers. the Minister of Roads himself has hinted of paying road tolls himself saying that his drivers will bear testimony for him.
We recognize that our Ministers are noted for embarking on voluntary activities in their constituencies and across Ghana using part of their incomes. However. paying road tolls is a means of getting them to give a helping hand to the road fund meant to pay for road repairs and construction.
While commending the Minister of Roads for bringing to the fore the issue of road tolls it is our prayer that every Ghanaian including men in authority will live up to expectations by paying road tolls and other tax and levies. It is only in doing so that they can help maximize the much-needed cash meant for the development of Ghana.