Gruesome Murder Of Noah Teye: Dalex Finance Sympathizes With Family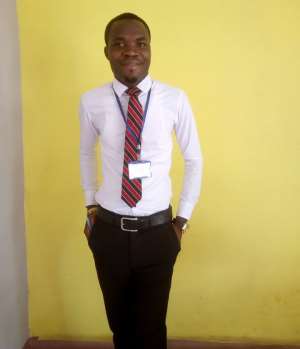 Monday 11th February 2019, Accra: We are deeply saddened by the gruesome murder of Mr. Noah Teye Appiah, a Sales Executive of Dalex Finance.
Mr. Appiah was accosted and stabbed in the evening of Tuesday 5th February 2019 around the Kumasi Children's Park in the Ashanti Region.
He was rushed to a nearby clinic and later the Komfo Anokye Teaching Hospital, Kumasi. He, however, passed on in the early hours of Wednesday 6th February 2019.
Our Chief Executive Officer, Mr. Ken Thompson led a delegation to visit and commiserate with the bereaved family in Kumasi on Saturday 9th February 2019.
The Police is working hard to ensure that the perpetrators of this dastardly act are brought to book.
We are also working closely with the family to ensure that our colleague is given a befitting burial.
Such a great loss to the Dalex family.
About Dalex Finance:
Dalex Finance, established and licensed by the Bank of Ghana (BoG), is wholly Ghanaian owned and operated. Over the last four years, the company's turnover has grown by over 100% on a compound annual basis. Dalex Finance has a nationwide operation. It employs over 3000 persons, has 10 branches and 120 sales points.