NDC's Amanda Ready To Wrestle Suhum Seat From NPP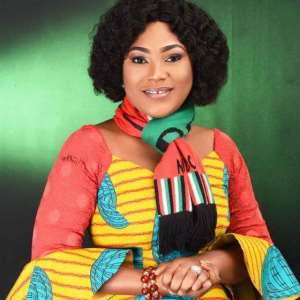 A Member of Parliament hopeful of the opposition National Democratic Congress (NDC) in the Suhum Constituency of the Eastern Region, Amanda Okyere Kwatia, has refuted claims that the constituency is the World Bank of the ruling New Patriotic Party (NPP).
She said the NDC was in control of the seat until the year 2000 when they lost it to the ruling NPP.
Speaking to Koforidua based Bryt FM, she revealed that the NPP has failed the constituents due to the fact that not much has been done by those successive MPs and it was sad the people's allegiance to NPP is not paying off.
Madam Okyere Kwatia emphasized that she has lots of policies to help raise the living standards of the people in the area and therefore called on constituents to give the NDC opportunity to lead the constituency for the desired development they are yearning for.
Ahead of the party's parliamentary primaries, she appealed to delegates to give her the nod to lead the party to victory come 2020.
"All that I'm asking from the political 'kingmakers' is to vote for me in our party's primaries so as to seek victory for the party in 2020".
The MP hopeful also fired the President Akufo-led government for shielding the wanted CEO of Gold Investment Firm, MenzGold, Nana Appiah Mensah after defrauding Ghanaians.
She alleged that the embattled NAM1 was a financier of the NPP campaign in 2016.