"Resign, Mr. President" -Ofori-Atta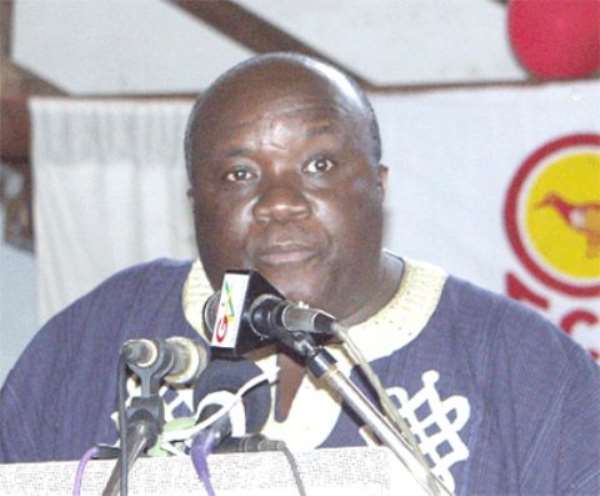 The Chairman of the EGLE party, Mr. Danny Ofori Atta has called on President Kufuor to resign from his post immediately in the wake of allegation that he had been involved in a kickback scandal in the Castle. Mr. Ofori-Atta noted that even though President Kufuor promised a zero tolerance of corruption it seemed he had succumbed to the temptation and his conscience should compel him to resign whilst investigations continue into these allegations.
Mr. Ofori-Atta stated this kickback scandal, if proven to be true would have very severe economic consequences on the nation since the western nations who are at the forefront of our debt cancellation frown on corruption and kickbacks, and it could affect the foreign aid flow into this country. Mr. Ofori Atta revealed that ever since the scandal broke, various government spokespersons, including the Information minister, Mr. Dan Botwe had virtually confirmed that kickbacks and donations had at times been channeled to the Castle and claimed that the President was the biggest fund raiser for the party.
He noted that this scandal had been a great embarrassment to the President, the NPP and the nation as a whole, and it had also violated the political parties law and therefore President Kufuor had no moral right to continue to occupy the presidency, "We believe that if the President really loves and cares for this country and his party and appreciates and believes that he has put a lot of work into his presidency and values the benefits that his work has accrued, then it is incumbent on him and respectful of him to resign now to save the country from disaster, humiliation and loss of economic benefits", he concluded.