Veep decries low admissions in public universities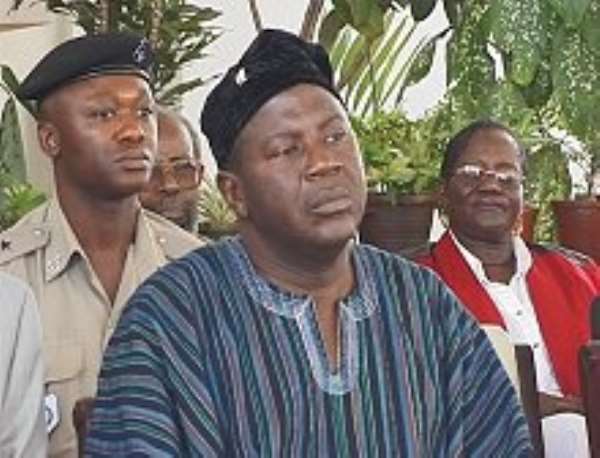 Accra, Dec. 3, GNA- Despite Government efforts to upgrade physical infrastructure at the public universities, more than 50 per cent of qualified applicants still fail to gain admission each academic year. However, the tertiary sub-sector has witnessed significant increases in enrolment in the past few years, Vice President Alhaji Aliu Mahama said at the weekend, when he witnessed the fourth congregation of the Central University College, a private university established eight years ago in Accra.
Alhaji Mahama said: "The truth is that the economy cannot fully support the level of funding required to run the universities at the level we would all like. Indeed government alone cannot fill the gap and that, non state resources need to be mobilised to support education at the tertiary level." Three hundred and ninety seven (397) graduates clad in academic gowns received Bachelor of Arts and Bachelor of Science degrees in Theology and Missions, Management and Administration. They comprised 224 females and 173 males who mounted the podium full of smiles to receive their certificates amidst cheers from family members and friends.
Vice President Mahama called for a well- trained and disciplined labour force that would propel the nation into a middle-income status by 2015 in this era of information and knowledge age. Turning to the graduates that include a 68-year-old man Mr Emmanuel Johnson Dei and Mr. Daniel Addo-Teye, 51, he said: " I congratulate you on the successful completion of your various programmes of study." " Let me remind you that it is not enough that one should acquire knowledge for its own sake. Such knowledge becomes impressive only when it is applied to achieve positive and practical results for the benefit of society.
The Chief Justice, Mr Justice George Kingsley Acquah, expressed concern that educational institutions, which were regarded as the cradle of indiscipline, are unfortunately becoming the breeding grounds for indiscipline. He said the labour market was also not free from indiscipline, greed and nepotism.
Pastor Dr Mensah Otabil Chancellor of the University said experts had predicted that unless some very radical changes occurred in Africa, the ever -widening gap between the continent and the industrialised world shall continue. "To offer real answers, we, who are participants of Africa's pain must be able to stand outside of ourselves, that is aside from our pain and experiences in order to separate the real causes of the ailments from the symptoms we feel and live with," he said. Dr Otabil asked the students to be opened to new ideas; hold fast to their ethical foundations and strive to achieve excellence at all times and remember to run every race fairly.
Professor Victor Patrick Yao Gadzekpo, President of the University said the academic institution prides itself in providing holistic education that is concerned about the students' academic knowledge, which is closely linked to industry as well as their spiritual and moral stand. He said the university had acquired a 248-acre parcel of land on the Tema-Aflao road for a permanent campus.