Upper West records more road accidents this year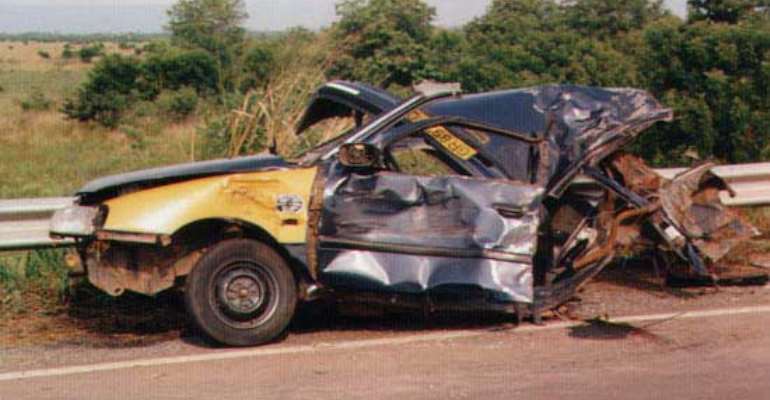 Babile(UWR), Dec.2, GNA - The Upper West Region recorded 58 road accidents involving 78 vehicles out of which 13 persons died between January and November this year.
There has been an increase over last year's figure of 34 road accidents that involved 39 vehicles and nine deaths between January and December.
Mr. George Ankobil, Upper West Regional Police Commander announced this at Babile in the Lawra district during the regional launching of Road Safety Campaign towards the Yuletide.
Mr. Ankobil expressed concern about the increase in road accidents in the region although it had low vehicular traffic and appealed to organizations and institutions involved with the campaign to intensify their educational programmes.
He called on drivers and pedestrians to be cautious to reduce road accidents and educate others on the dangers of drunkenness, over speeding and over loading.
Mr. George Hikah Benson, Deputy Upper West Regional Minister called on law enforcement agencies to enact road safety laws to reduce the spate of road accidents in the country.
He appealed to the Motor Traffic and Transport Unit (MTTU) of the Ghana Police Service to assess accident-prone areas in the region and make recommendations to the appropriate quarters to address the situation.
Mr. Tahiru Ayuba, Deputy Lawra District Coordinating Director called on the police to mount road barriers to check and prosecute drivers without roadworthiness certificates. Prizes were awarded to schoolchildren who participated in awareness creation programmes on accidents in the district.