Legon University Basic School Celebrates Female Pilot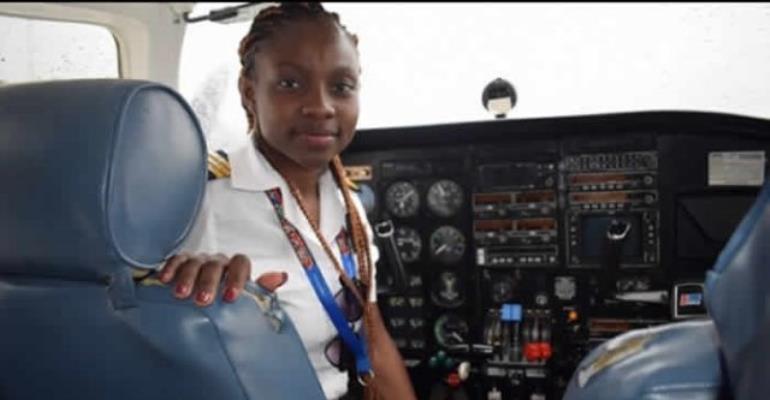 The University of Ghana Basic School (UBS) chalked another feat at the opening of 2019 with news of an alumna, Miss Audrey Esi Swatson becoming the youngest Ghanaian female commercial pilot.
Audrey now 21 years old, completed UBS in 2012. As an athlete, Audrey was said to be full of zeal and humble to the core.
As a pacesetter in this sterling achievement, her former school celebrated her with pomp on Wednesday 16th January 2019. The entire school, pupils, teaching and non-teaching staff assembled to meet Audrey who was heralded in style. After the fun fair and formal welcome, she addressed the school and was presented with a crystal citation.
Hearty Congratulations Audrey. You have made us all proud!! God bless you in your future endeavours.
CITATION IN HONOUR OF AUDREY ESI SWATSON You were born on 23rd February, 1997 and had your basic education at University Basic School, Legon. Your passion to fly and be an athlete for Ghana saw you soaring high in your section 'Wey Green'. This zeal, humility and fighting spirit as an athlete culminated in you becoming Ghana's youngest female commercial pilot. In 2016, you attended a sponsored conference in the USA as the first African female pilot by International Women in Aviation. Audrey Esi Swatson, your alma mater is indeed proud of you. A star to Ghana's premier University's Basic School. Go Girl! Soar higher and continue to make UBS proud
—University of Ghana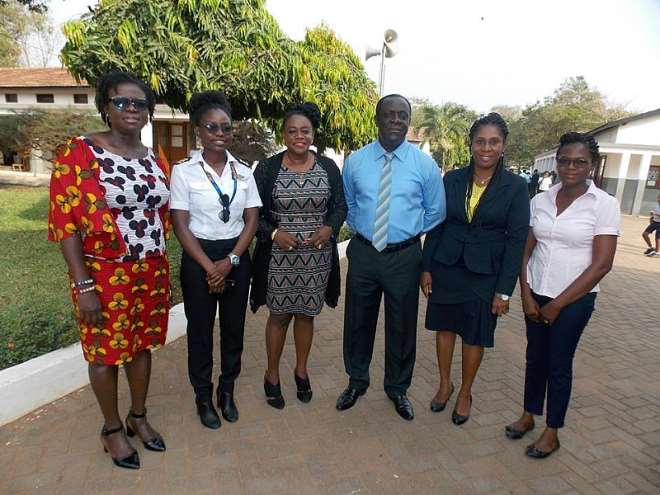 Ms. Swatson in a pose with Mr. Alfred Codjoe Allotey, Head of the University Basic School, Deputy Heads and teachers of the school.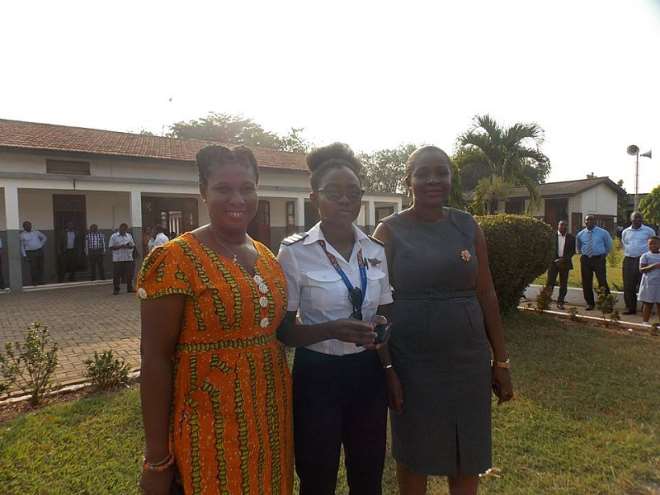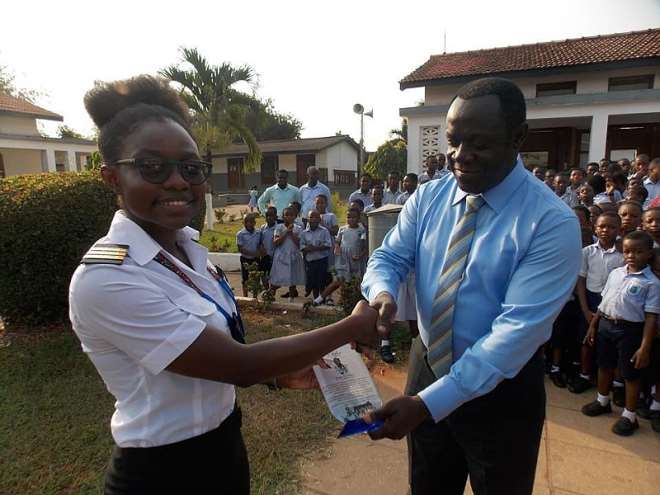 Audrey is seen here receiving the Citation from Mr. Alfred Codjoe Allotey, Head of the University Basic School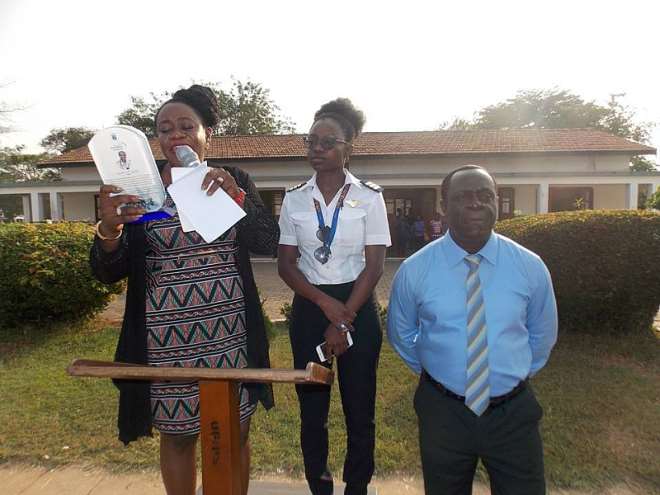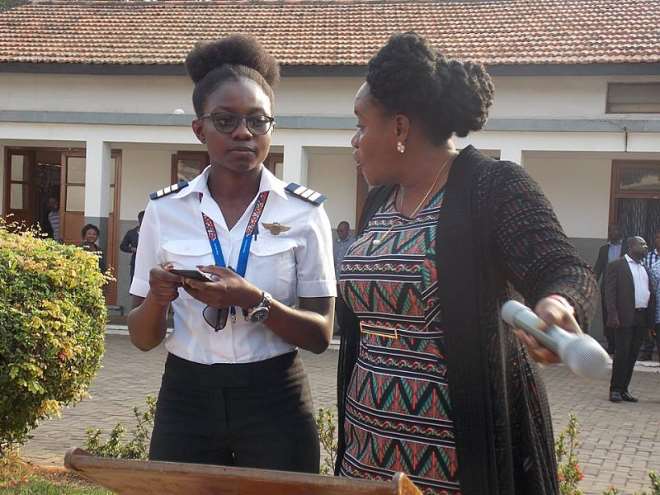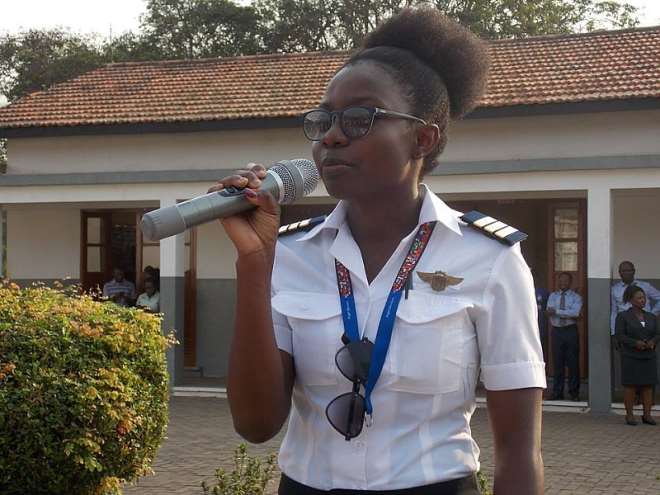 Audrey delivering her address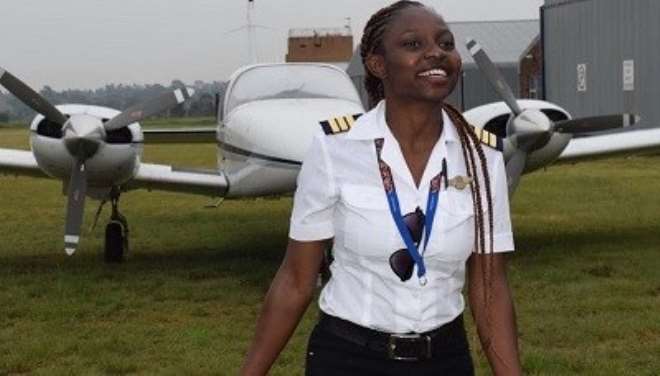 Audrey being mobbed by the pupils on arrival