A Critic Letter To Congressman Henry Calvin Johnson Jr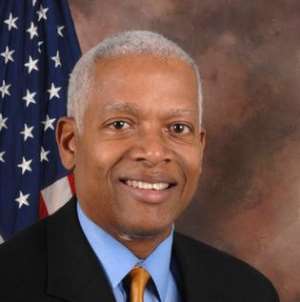 Mr. Johnson, your letter to Secretary of State Mike Pompeo, to consider putting sanctions on Kennedy Agyapong, a Ghanaian politician, following the death of investigative journalist Ahmed Hussein-Suale, is not only a disrespect to the Ghanaian government but also underestimates the intelligence of Ghana's security.
Being a congressman means you are educated, therefore, know the law better than an illiterate. Even in many parts of Africa, including Ghana, many illiterates work at the palace of the chiefs because they are familiar with the law which in turn disseminate to citizens according to what the chief says.
Therefore, it's shocking to consider such action against Kennedy Agyapong when the Ghanaian Criminal Department is investing the case and yet to find those responsible. It doesn't make sense on your part to assume Mr. Agyapong as the perpetrator when the case is still under investigation.
The Ghana police are aware that barely 12 hours after the death of Ahmed, Anas Aremeyaw Anas, the leader of the investigative team posted a video of Mr. Agyapong instigating his supporters to beat up the journalist for monetary reward. That's enough to facilitate their investigation.
It's hard to understand why the US government keeps interfering in African affairs when you have diverse problems weighing down America. Ghana or Africa, in general, doesn't need America's help in our affairs because people are sick and tired of the US government hypocrisy.
Every crime committed against Africa by the US government is always covered up without a word. In 2014, three West African countries suffered Ebola biological weapons the US government tested in Sierra Leone, Guinea, and Liberia, which congressman spoke about that or you think Africans are stupid, therefore don't know what a biological weapon is?
Related topic: "Top World Scientists Prove Me Wrong If AIDS And Ebola Aren't Bio-Weapons" -Scientist Johan Van Dongen - https://www.modernghana.com/news/844996/top-world-scientists-prove-me-wrong-if-aids-and-ebola-arent.html
They said Aids originate from Africa, why can't you find the reason both African-Americans and original Africans have been equally and severely hit at the same time even though 90% of African-Americans haven't set their feet in Africa, years before and after the abolition of slavery?
How many African-Americans are killed daily by white police officers? Mr. Johnson, the Ghanaian government is intelligent enough to solve its own problems, therefore, put your hypocrisy in your pocket and never again interfere in Ghanaian affairs.