W/R: Filth Engulfs Bogoso Town Causing Danger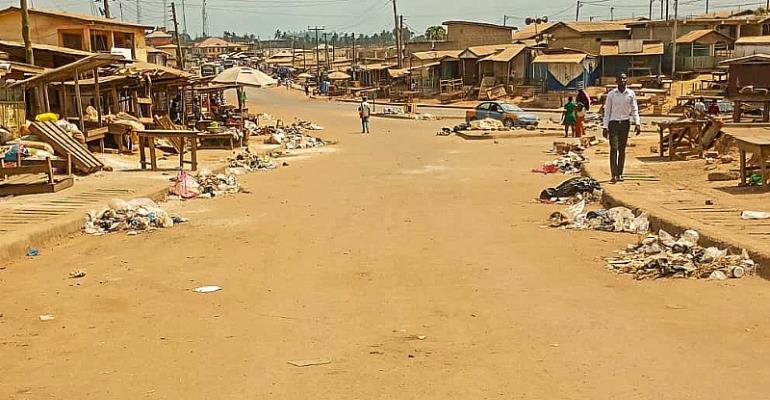 Residents of Bogoso in Prestea Huni- Valley Municipality are calling on authorities in the Assembly to device another way to get the filth cleared to avoid any outbreak of diseases.
The heap of refuse are scattered all over the market roundabout, through to the Bogoso health centre and on the streets, all within the heart of the town.
The situation, residents believe, can be addressed if the Municipal Assembly can find innovative ways to address the general sanitation problem.
All approach to get the heaps of rubbish cleared by the Assembly has yielded no results as the situation keep escalating day by day.
The residents are calling on Government to intervene and help address the sanitation problem in the Assembly.