The NDC's Frenzied Politicised-Accusatorial View on the Death of Journalist Ahmed is Unhelpful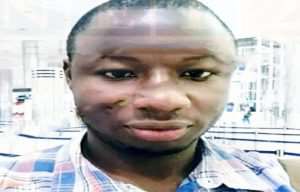 Sooner had the death of investigative journalist Ahmed Hussein-Suale become public knowledge than some members of the public, especially those of the NDC fraternity, vociferously started pointing accusing fingers at Kennedy Agyapong (Hon).Their established-to-be propagandist official radio communicators came out ignorantly and stupidly to boldly heap culpability on Kennedy Agyapong. Subsequently, they called for his immediate arrest. As if that was not enough, the NDC minority caucus in parliament, also organised a press conference to condemn and purportedly linked Kennedy Agyapong to Ahmed's gruesome murder.
I find their actions as not only irresponsible but also, a deliberate attempt to court public sympathy in their attempts to score cheap political popularity to boost their political chances. I will not blame them too much for exhibiting that level of utter ignorance and malignity because that seems to be how things go in Ghana in view of what I see as their nonsensical "Ghana dee saa" attitudes that have become acceptable to many a Ghanaian. However, I shall seize this opportunity to make some credible suggestions amid interrogations.
In any civilized society, when a heinous murder is committed, the police appeal for information leading to the apprehension of the perpetrator(s) from the public. This is exactly what the Ghana police are doing. In that instance, anyone with either credible or otherwise, information, approaches the police either in person or anonymously to pass on any information they have regarding the murder. They don't go on air or organise press conferences to divulge their information. In case you go public with your information and it later turns out to be false, do you see the legal implications of your action and the situation you have put yourself into?
It is the law, depending on the credibility of the information so passed to the investigation bodies that determines the ultimate fate of the alleged or proven murderer, but not the wild allegations as apparently being made by the NDC and their agents and assigns as in the murder case of Ahmed.
The fact that Kennedy Agyapong revealed the facial identities of the undercover investigative journalists Hussein-Suale, Anas Aremeyaw Anas and some of the team members of the Tiger EYE PI team, does not necessarily mean he is directly involved in the murder of Ahmed. Despite the fact that such a revelation might have compromised his safety, it is not enough evidence to directly link Kennedy to his murder.
Was Kennedy not simply against the fact that it was wrong for an investigator into corruption to be themselves involved in corrupt practices hence quoting the saying, "He who comes into equity must come with clean hands?"
Ahmed's private life, apart from his official duties, must also be investigated. Did he have enemies in his private life which had nothing to do with his job? Was he envied or hated for his successes in life by some of his own friends or his work colleagues? These are some of the lines meriting investigating rather than hastily pointing accusing fingers at Kennedy to distract the police from pursuing the vital investigation clues.
Prior to the commencement of the police investigations into the murder, the NDC had already publicly identified, and in their figment of imagination, prosecuted and convicted Kennedy Agyapong as the originator of the murder, if not the murderer himself. This is the highest order of stupidity, if not criminality, by the NDC.
I pray the police to ignore the jaundiced view as continuously being expressed by the NDC in their politicisation of Ahmed's murder for all silly and selfish reasons to serve their secret agenda.
I was highly infuriated yesterday, Monday, 21 January 2019, when I heard Sammy Gyamfi on "Ekosii Sen" programme try his hardest to link His Excellency Nana Addo Dankwa Akufo-Addo to the murder through his insinuating aspersions. Among his infantile statements, he said, "Under Nana Akufo-Addo who claims to be a human rights lawyer and activist……" his own party member Kennedy……", but he is doing nothing about it. He made so many irresponsible statements not worthy of narration and reproduction here.
In sum, the NDC are being irresponsible trying to score cheap political points from Ahmed's sad and untimely death.
I shall strongly suggest to the police to get a copy of the Dr Kwesi Botchwey's investigative report into, and on, why the NDC lost Election 2016. Why are they keeping the report to the chest of a few NDC gurus but not letting many of their top people know of its content let alone, the general public? It can hold vital clues to the bigger strategic evilness planned by the NDC in attempts to make the nation unsafe, blame such insecurities on NPP and then persuade the electorates to vote them back into power in 2020.
I still have it on my WhatsApp page a message by an unknown Ghanaian sent and requested to be forwarded to as many Ghanaians as one possibly could on the devilish plans by the NDC to cause various atrocities in the country to incite the public to turn against the NPP government. I will forward it to police Spokesperson Afia Tinga if it can serve any purpose. I think many Ghanaians had received same message. It was about a month or so ago.
Was it not alleged that once the late murdered Professor Kofi Awoonor had authored for NDC a similar strategic report to help keep them in power for long?
I don't believe in silly political equalisations to justify wrongdoings by rivals. Nonetheless, let the uncivilised Sammy Gyamfi, the NDC's vociferous communicator understand that under the NDC regime of former President John Dramani Mahama, the paramount chief of Sempa in the Brong-Ahafo region, was murdered in a broad daylight with the assassins not known or caught until today. The NPP Member of Parliament J. B. Danquah was murdered in cold blood in his bedroom with the arrested alleged murderer not successfully prosecuted until today as I speak. It happened under NDC regime.
I hope Sammy Gyamfi and his lots of naïve political activists will henceforth seize their stupid utterances as many intelligent persons in and outside Ghana do listen to the programmes where they frequent to lay bare their ignorance, stupidity and maliciousness.
How I hope the murderers of Ahmed will be found sooner to calm flared public tempers. I hope the police will have vital clues from the former member of Tiger Eye PI that they are currently giving close protection to as contained in the underlying web link.
https://www.ghanaweb.com/GhanaHomePage/NewsArchive/My-life-is-in-danger-they-are-threatening-me-Former-Tiger-Eye-PI-staff-runs-to-Police-for-protection-717074
Rockson Adofo