Manasseh Is Right, KOA Is Implicated In Ahmed's Murder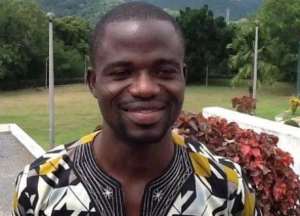 I am an ardent critic of Manasseh Azure and yet a lover of his writings.
I have been following him closely since he started writing especially his most enviable and admirable days which led to his winning the 2011 Best Journalist of the Year award. Am sure he will sit down one of these days and analyze why Bernard Koku Avle of the Citi FM breakfast show fame won the recent best journalist awards without necessarily being a prolific writer or an investigative journalist. I believe it is as a result of his proactiveness and objectivity in analyzing national issues.
I only begun criticizing Mr. Azure's logic and judgements when he decided to make all his news Zoomlion or Jospong centered. Then it drew my attention that the young man even though could be fair or right his repetition alarmed me to review most of his writings that concerned Zoomlion and Jospong especially when he had problems with Mr. Joseph Siaw Agyepong being just a church elder and went further to call him a crook.
I thought it was unfair so I decided to verify some of the stated and purported facts in his pieces. After my verification I noticed he had a point but it was all because he didn't seek answers and clarification from the company or he deliberately detested the company or the owner and did whatever that he was and is doing.
Then and again in his most touted "Robbing the assemblies" I did a few checks and noticed he was not factual. When I contacted some of the districts and municipalities, the authorities and the District Environmental Health Officers (M/DEHOs) disagreed with his asessions that Zoomlion was robbing them and stated how the company has come to improve sanitation in their communities. They even said yes it was appropriate that Zoomlion negotiates and signs contracts directly with the MMDAs and payment done in the districts than the original arrangement where the Ministry of Local Government will do the negotiations before asking them to sign the contracts and payment done directly from the Common Fund.
I also asked both Zoomlion and the Youth Employment Agency (YEA) why the beneficiaries were paid a paltry GH¢100.00 and Zoomlion paid a whopping GH¢400.00 for monthly fees and the explanation was that Zoomlion submitted a proposal for management fee to provide technical expertise, trucks, wheelbarrows, rakes, picking rods, pick axes, fuel, protective clothing and even funeral donations and outdooring that were not included in the contract is catered for by Zoomlion. Again I was told that the company even in terms of serious health conditions support the beneficiaries and their supervisors seek medical care.
They completely disagreed with Manasseh that Zoomlion was paid for no work done. That was when I took a decision against Manasseh because I believed he was a quisling journalist and a nation wrecker rather than builder a journalist. When it became obvious that he was not fighting the company and the owner for the beneficiaries and the assemblies but for an ulterior motive I said I cannot sit and watch this happen again especially when the only Northern shining star Mr. Roland Agambire was badly affected by this Manasseh's impudence.
It became clear to me that Manasseh has a personal thing against Ghanaian companies otherwise, when the contracts with Ameri, Kelni GVG, the Chinese firm StarTimes against K-Net to expand digital terrestrial television (DTT) network platform and many rotten foreign deals he could not shy away from them. Manasseh may say he protested against some of these deals but can it measure to the vim and gigantic enthusiasm he gave to Zoomlion and the Agams Group's negative issues?
But honestly speaking the reason behind this piece is to appreciate Manasseh for throwing questions on and an epistle that is making rounds on social media about the gruesome murder of our colleague Ahmed Suale also of Northern descent which got me agreeing with him totally.
He wrote I agree also with him in quote that:
(Manasseh Azure Awuni* of Joy FM writes:)
"Let's assume it's not Kennedy Agyepong. Let's assume it's not Ahmed Suale. Let's assume it's any other man, who wields a lot of political influence. And let's assume it's YOU! This man shows your picture on television and calls on his audience ( who include sane, insane, criminals and all manner of people) to beat you up if they see you anywhere or when you come to his premises, and that he will pay for the consequences. Remember his premises is a business environment, a public place which houses his broadcasting business, banking halls, Ghana Revenue Authority offices and other businesses.
How would you feel seeing your photo on television, a message on where you live and the instruction to beat you up? Forget about NDC. Forget about NPP. Forget about the death of someone. (Anybody else could have killed Ahmed for whatever reason.) Just imagine you are in a democratic country, where the constitution does DOES NOT GIVE ANYBODY the power to issue such threat of harm against another person. Just imagine you waking up one morning to see yourself in this scenario. Would you say the person making those pronouncements did nothing wrong? Would you say he should not be punished when there are laws against such actions?".
He ends there:
Now continuing from Manasseh's questions and clues, there is no gain saying Hon. Kennedy Ohene Agyepong, the Member of Parliament for the Assin Central Constituency doesn't stand close to right. Indeed, he owes the family of Ahmed an unqualified apology, he owes the people of Madina and Ghana an apology and also a promise that he is in Madina to do media business but not to spy at residents and expose them to criminals and enemies. He should also promise he will stop speaking loose.
KOA should have shown some remorse of his Net2 TV comments and identity exhibition of the young man which he was heard and seen inciting and acting to suggest that people could actually beat Ahmed whether within his station's premises or not.
Former President J. J. Rawlings is reported to have stated among international and local media houses that Hon. Agyapong was reckless in that his show on television knowing that Ahmed as a result of his work was susceptible to those he exposed in their investigations.
He has not shown remorse, he doesn't even feel that somebody has died judging from his Asempa FM and Kofi TV comments at the Kotoka International Airport while he departs for China.
What kind of human being could KOA be? Heartless or ungodly?
Put wealth aside but even that is KOA the richest person in Ghana? Or he thinks he is that strong to stand every person physically in this country that when he sleeps and wakes up he insults and makes unguarded statements against every person?
Hon. Agyapong flatly misconducted himself that day and even subsequently after Ahmed death and that alone is enough to warrant peoples' believe that he may have a hand in the journalist's death. He is implicated but let us leave that to the security agencies and the law.
He tries to use Ahmed's death to get at Anas Aremeya Anas and that is very unfortunate. Obviously when a husband dies in bizarre circumstances even the wife is a suspect but it doesn't take an outsider to suspect and tell the world that his wife is a suspect.
KOA could have waited for the police to do their work. Anas reposted what KOA said in his show prior to the murderous action on his colleagues which does not warrant KOA's unthinkable reactions. What is he afraid of anyway?
It may even take longer but somebody needs to tell KOA that his behavior, attitude and posture is very unparliamentary. Unbefiting of an honorable person.
KOA is coght in the proverbial saying that "when the toad is praised that it knows how to swim, it strives to get into the deepest side of the water", the results are usually not good for the toad.
Whatever that it is I agree 100% with Manasseh Azure Awuni that KOA cannot be left off the hook in this matter and that is my candid opinion.
I end.
Mashoud Bawa