KMA plans to scrutinise JAK's nominee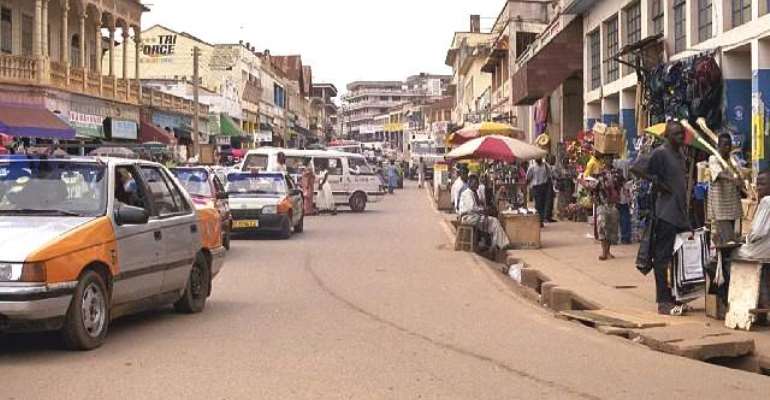 …Members expect ¢20 million as share of ¢12 billion allocation MEMBERS OF the Kumasi Metropolitan Assembly (KMA) have decided to invoke the vetting clause of the Model Standing Orders to vet any person nominated by the President for the position of Chief Executive Officer.
The Presiding Member, Nana Kofi Senyah who disclosed this in an interview with The Chronicle said the nominee would be scrutinized before formal voting in order to ensure that the nominee is suitable and acceptable by majority of stakeholders.
He said vetting of chief executives is part of the Model Standing Orders of the Assembly but had not been used previously.
Nana Senyah said this time round the Assembly would want to go by the rules of the model Standing orders so that nominees do not seem to be the choice of the President.
The Presiding Member said a durbar of constituents and residents would be held to ensure that the nominee is quizzed openly to ensure a highly transparent approach to approve a Chief executive designate for the Assembly.
According to him the move is to safeguard against a situation where square pegs are put in round holes at the expense of development.
It will also make bidding for the job more competitive and ensure that the President nominates the right person.
The Asante Akim North District Assembly has the credit as the only Assembly, which has exercised this power in approving of the DCE.
Meanwhile, rumours that members are poised to cash in on the nomination exercise have gained currency.
In spite of initial denials of speculations of vote buying by a section of the Assembly members it has been established that the Executive would have to support the nominee with about ¢2 billion to have his way.
The members might take as much as ¢20 million against complaints that an amount of ¢12 billion released to the KMA by the Central Government in July this year has not been disbursed.
They fear the money would be misappropriated to the advantage of the nominee and would not want to confirm a nominee to stay in office and squander the ¢12 billion while their tenure of office as assembly members expire around June next year.
The amount of ¢12 billion was released for the development of satellite markets in Kumasi to resettle about 20,000 traders displaced by the decongestion exercise embarked upon by the KMA in February this year.
About ¢900 million had been injected into the development of the Race Course in Kumasi the original site for resettlement of the traders.