Ghana Trade Union Congress Advocates Marginal Tariff Revision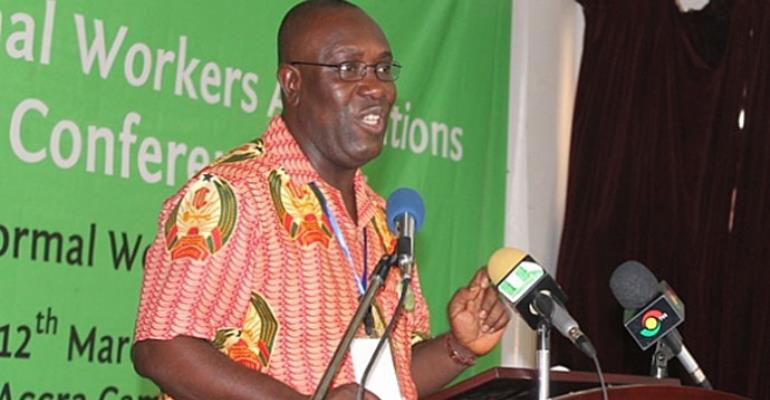 Ghana Trade Union Congress (GTUC) has appealed to the Public Utilities and Regulatory Commission (PURC) to consider the plight of the ordinary citizen, as it takes steps to review tariffs.
Joshua Ansah, GTUC Deputy Secretary General, said that the intended upward review of tariffs would be huge burden on workers in the country.
Mr Ansah said the salaries of workers were increased by 10 per cent last year with effective from January 2019, so any astronomic upward adjustment of tariffs would erode the marginal increment in salaries.
"Any exorbitant increment will worsen the situation of employees in this country on the other hand we are not saying they should not increase but considering the plight also of the utility providers, we want marginal increment," Mr Ansah said.
The Electricity Company of Ghana (ECG) has proposed Gh23p upward tariff adjustment per kilowatt hour (23p/KWh) and Ghana Grid Company Limited (GRIDCo) Gh4.897p per kilowatt hour (4.897p/KWh).
Others are Northern Electricity Distribution Company (NEDCo), which is demanding Gh43p per kilowatt hour (43p/KWh) and Enclave Power Company Limited (EPC) proposing Gh26p per kilowatt hour (26p/KWh) for the 2019 Utility Tariff Review.
Meanwhile, the PURC has assured the public that it would strike a fair balance between utility service providers and consumers in the determination of new utility tariffs.
Ishmael Agyekumhene, Chairman of the PURC Technical Committee, said this at a public hearing in respect of the 2019 Major Tariff Review for Electricity and Water organised by the Commission in Accra.
He said the Commission would consider a number of factors before agreeing to an upward tariff adjustment or otherwise.
Mr Agyekumhene, who chaired the meeting, said PURC would go into caucus meeting to consider the tariff adjustment proposals made by the utility service providers.
He urged the public to collaborate with PURC and utility service providers to clamp down on illegal power connection and waste in the system, noting that the energy sector could have either positive or negative impact on the Ghanaian economy depending on how we manage it.
Representatives from the ECG, GWCL, NEDCo, GRIDCo and EPC made various presentations to justify their proposed tariff adjustment in order to reflect operational costs.
Source: GNA