The national anthem contains the key to Ghana's blessing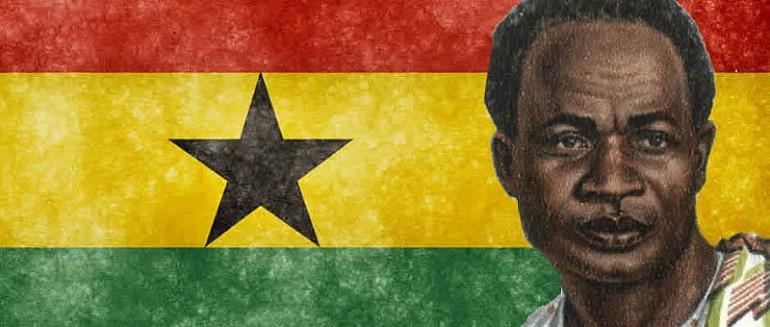 Kwame Nkrumah and the big six gave us this anthem. The anthem that brought them victory in seeking independence. The Anthem, if the principles were followed. Would make Ghana great and strong.
These are the lyrics sang on Independence Day, in schools, on football pitches to remind Ghanaians, that we are to be the leaders in showing, the African can rule himself.
"God bless our homeland Ghana, And make our nation brave and strong, Bold to defend forever The cause of Freedom and of Right. Fill our hearts with true humility Make us cherish fearless honesty, And help us to resist oppressors' rule With all our will and might forever more .2x
Hail to thy name, O Ghana To thee we make our solemn vow; Steadfast to build together A nation strong in Unity;
With our gifts of mind and strength of arm, Whether night or day, in the midst of storm, In every need whatever the call may be, To serve thee, Ghana, now and evermore.
Raise high the flag of Ghana, And one with Africa advance; Black star of hope and honor, To all who thirst for liberty;"
Now you don't have freedom to speak, because people may gun you down . Or you may be beaten like the TV3 journalists reporting on Menzgold, before all knew it was a scam. The false prophets of our nation may predict your death. On true humility we get an F, if you have a big position, you don't have to respect anybody.Everybody must bow to you.
Right or wrong your title justifies your righteousness. Lying is common. Honesty is not cherished at all. Many love oppressors rule, including the oppressors. Few resist them, with all their might. Most of the population's aim is to loot from Ghana, not serve the nation. Corruption rules. God does not bless lovers of money.
If we start living by the national anthem, we will be blessed.
By Tuntum Nahana Akosua