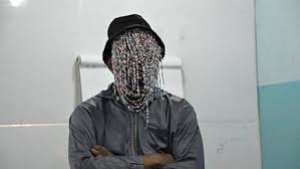 Ace investigative journalist, Anas Aremeyaw Anas, who shares the principle "name, shame and jail" has mocked his critics in an interview last night.
Anas on Citi Television lamented "I want to be criticized. Because the day my critics stop criticizing me, my work will die. What I seek is not to impress but to make change. I work for the betterment of mother Ghana"
Anas' latest investigative undercover work was released on 6th May 2018 named Number 12. This was because corruption was the "12th player on the football team".
This exposé implicated almost the entire football administration in Ghana, and resulted in the President of Ghana dissolving the football association.
Anas per his comment also made it disguisedly known that he is again working on some investigative work and there is no way he can cause any changes to the film as people criticize him for taking bribe to save some names in his works.
He further said that, his works are supervised and endorsed by the British Broadcast Corporation (BBC) before it is shown on television.