GNASSM Readying for Crunch Meeting with IMCIM this Week - ASMAN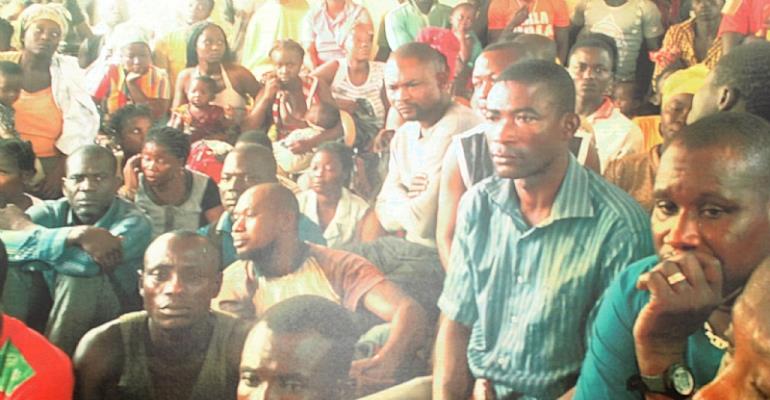 The Ghana National Association of Small Scale Miners (GNASSM) is this week expected to table post-ban bottlenecks affecting small scale mining when it meets the Inter-Ministerial Committee on Illegal Mining (IMCIM) in Accra.
To ensure that small scale miners across the country have their concerns addressed in this crunch meeting, an emergency GNASSM General Assembly Meeting was held on Monday 14, 2019 in Kumasi to collate nationwide post-ban shortcomings hindering progress of the on-going reforms in the small scale mining sector.
This preliminary and consultative meeting was convened under the auspices of the National Executive Council (NEC), and attended by the Chairmen and Secretaries of all the District Mining Center (DMC) Associations and Regional Chapters; the GNASSM Communication Teams and the Commanders of the GNASSM Task Force.
The host Chairman of the Ashanti Regional Chapter, Mr Frank Osei aka 'Chairman De-Nero' in an opening address commended participants from far and near for the well-attended emergency meeting. He admonished them to adopt common position in order to create leverage, and also move the interaction from 'favor seeking approach' to collectively 'demanding for our legitimate rights' as small scale miners.
GNASSM General Secretary, Godwin Amarh led the discussion to collate concerns across the board and was optimistic lessons learnt so far from the ban had equip them to strategically engage Government to ensure that sanity prevailed. These concerns include Cancellation of mining licenses issued from July, 2016 to date; Arbitrary selection for training of miners and mine guards; Cumbersome licensing procedures and lack of clarity on the renewal of the Mineral Commission Mining Licenses and the Environmental Protection Agency (EPA) Permits; Re-enforcement of GNASSM Task Force Operations and Renumeration; Lack of roadmap on Introduction of the Community Mining module; De-centralisation of the selling of Mining-Signage to miners by IMCIM; State of the Multi-Sectoral Mining Integrated Project (MMIP), amongst others.
On the modus operandi of the Task Force, GNASSM Vice-President, Mr. Philip Akuffo, who is also the Coordinator of the Task Force, said they will open discussion with the IMCIM on its re-enforcement and mode of handing-over suspects to the appropriate law enforcement agencies. He then urged members to take politics out of the various interventions, and treat the small scale mining reforms as businesslike, and also work-out token renumeration for the task force sustainability in their drive to self-policing program.
Finally, GNASSM President, Evang. Collins Kusi called for maximum participation at the crunch meeting, and very hopeful as expected any adjustment in the stringent measures to cushion the miners from the prevailing economic challenges. "GNASSM will approach the make-or-break meeting with the anticipation that Government will address the real major concerns that small scale miners brought to the attention of the IMCIM this week" he concluded.
Source: Nii Adjetey-Kofi Mensah of ASMAN (0248981538 / [email protected])