Sowutuom: Assemblies Of God Church Gets Website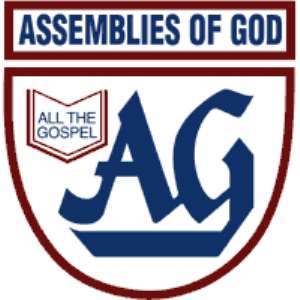 Assemblies of God Christ Worship Centre (CWC-AG) at Sowutuom in the Ga Central Municipal Assembly (GACMA) of the Greater Accra Region has launched its new website.
With website address http://www:assembliesofgodcwc.org it has been designed to significantly help the church reach more people using digital media.
The CWC-AG website acts as the front door to help people enter the real door or connect with its community in the Anyaa/Sowutuom, Roman Hill, Lomnava, Sowutuom VRA, parts of Ablekuma Fanmilk, Pentecost and Maranatha Universities and surrounding communities in the Ga Central Municipality as well as people across the globe.
Other features of the website include information relating to the Church's location, activities, meeting days, various departments, Christian and community news.
The website also contains information on social responsibility programmes; educational support and welfare activities being embarked on by the Church.
The Head Pastor of the Assemblies of God Christ Worship Centre, Reverend Samuel Kwesi Inkum described the website as a step further in the Church's evangelism programmes.
He said the project is part of the transformation programme aimed at sending out messages about Jesus Christ and salvation to the world.
The website development was undertaken by four members of the Church; Mr Emmanuel Kojo Kwarteng, Marketing/Communications Specialist, Ms Mavis Addy, Mechanical Engineer as Cor-dinator, Joel Inkum, Computer Scientist and Kennedy Obeng, Broadcaster.
Mr Kwarteng said the project is in line with the age of digitization across businesses and organisations.
He announced that members of the Church and affiliates with businesses would be offered opportunities to advertise their businesses, initiatives and talents to the world.