Church Of Pemtecost Cleans Kaneshie, Agbogbloshie Others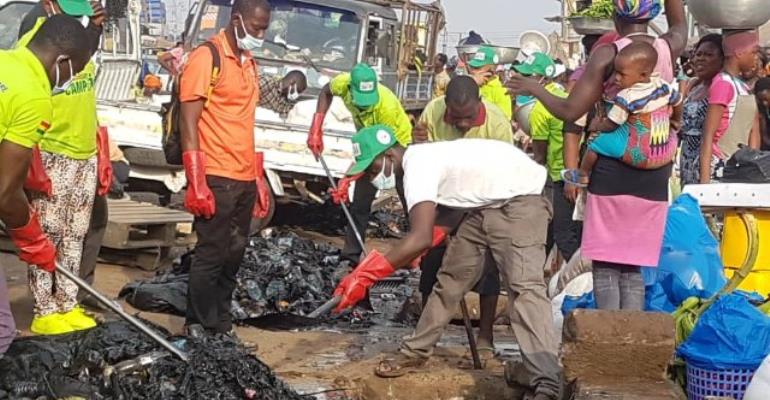 The Church of Pentecost is seeking to give true meaning to the old adage that 'cleanliness is next to godliness' with the organisation of a major clean up exercise.
This, is also meant among other things, to drive a Christian awareness in keeping our environment clean.
The Church of Pentecost deployed its members within the Kaneshie Area to clean up markets in Agbogbloshie and Kaneshie – two of the city's busiest markets.
Members from the Kaneshie Area which has at least 89 churches poured into the streets, cleaning gutters, eradicating filth, a physical co-relation of Christ's cleansing work in sinner's hearts.
The Church's nationwide campaign was launched November 2018 as a year-long activity to support government's sanitation efforts.
It is a social responsibility element of the church's new vision – "Possessing the nations". Dubbed "the Environmental Care Campaign", the Area head Apostle Mike Etrue leads pastors, presbyters and members in the exercise which attracted rave commendation of market women and hawkers.
Pastors, Joseph Asamoah Boakye of Mataheko District, George Prah Amonoo of Darkuman District and Alex K. Anum of Kwashieman District worked the gutters.
Other presbyters such as the Presiding Elder of English Assembly of the Kwashieman District, Bright Clottey also mobilised youths in the young assembly to participate in the exercise.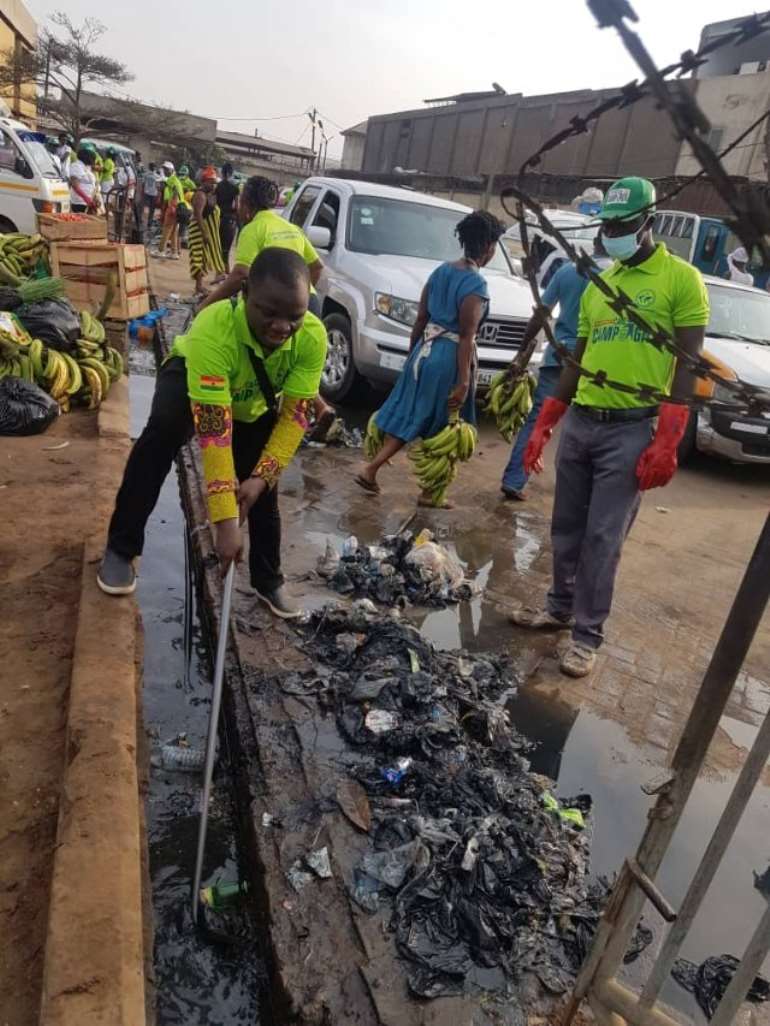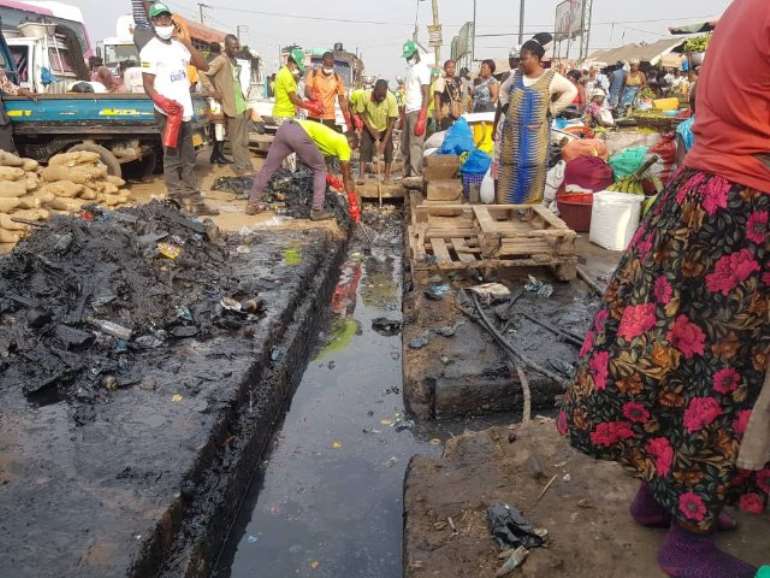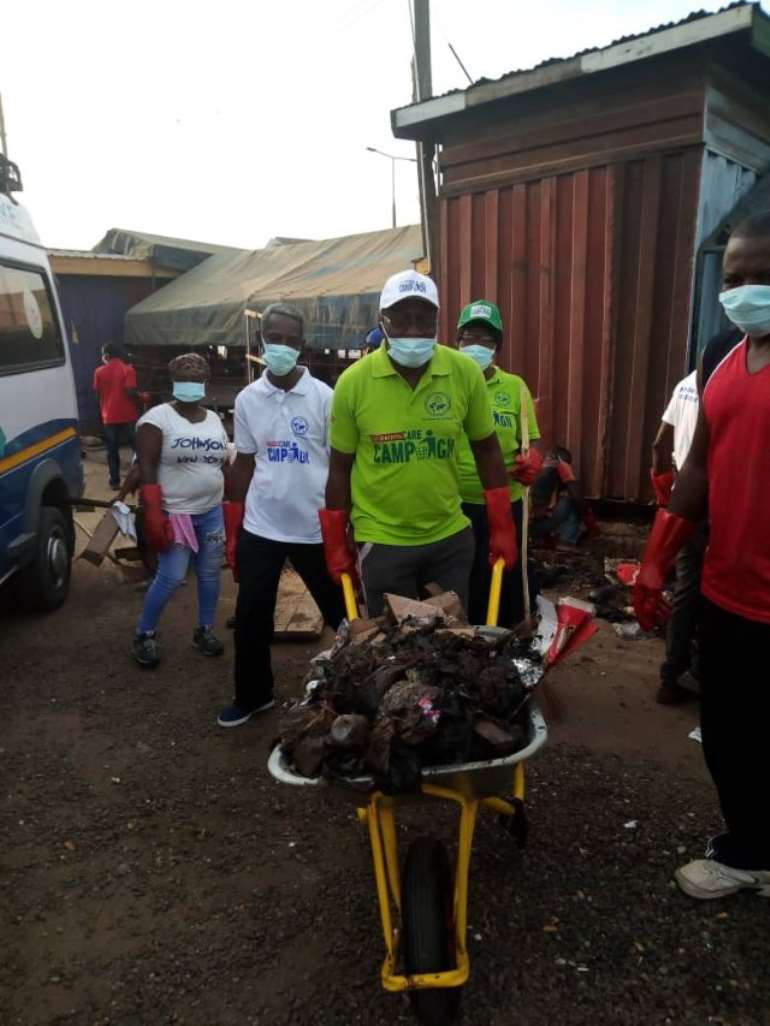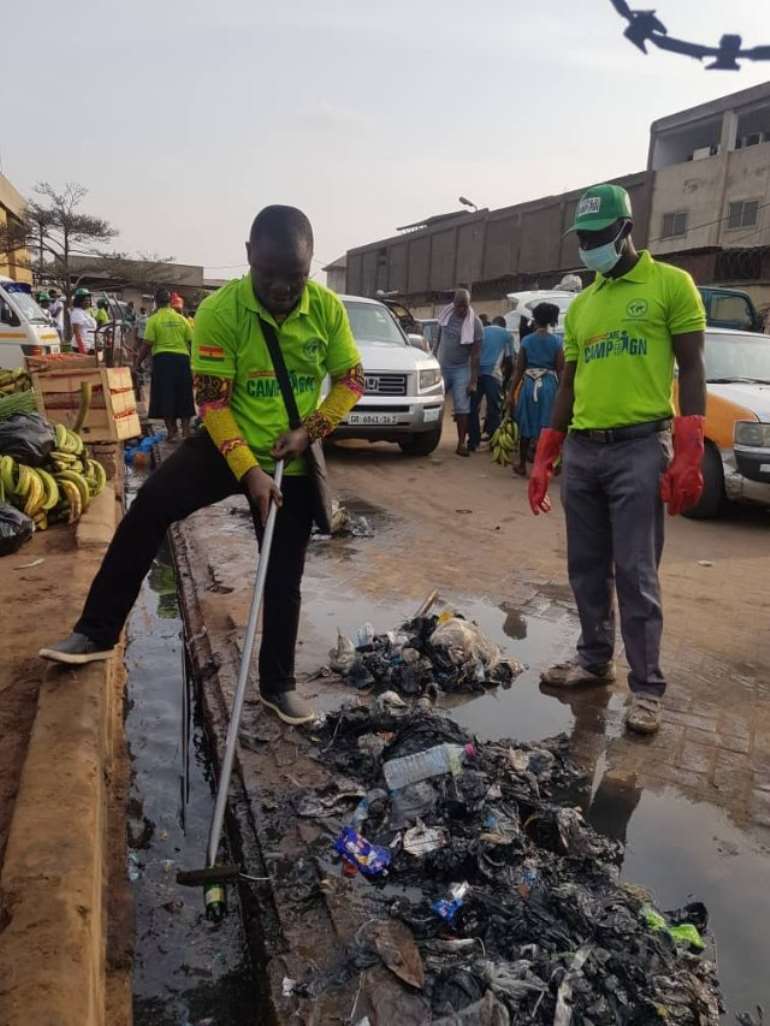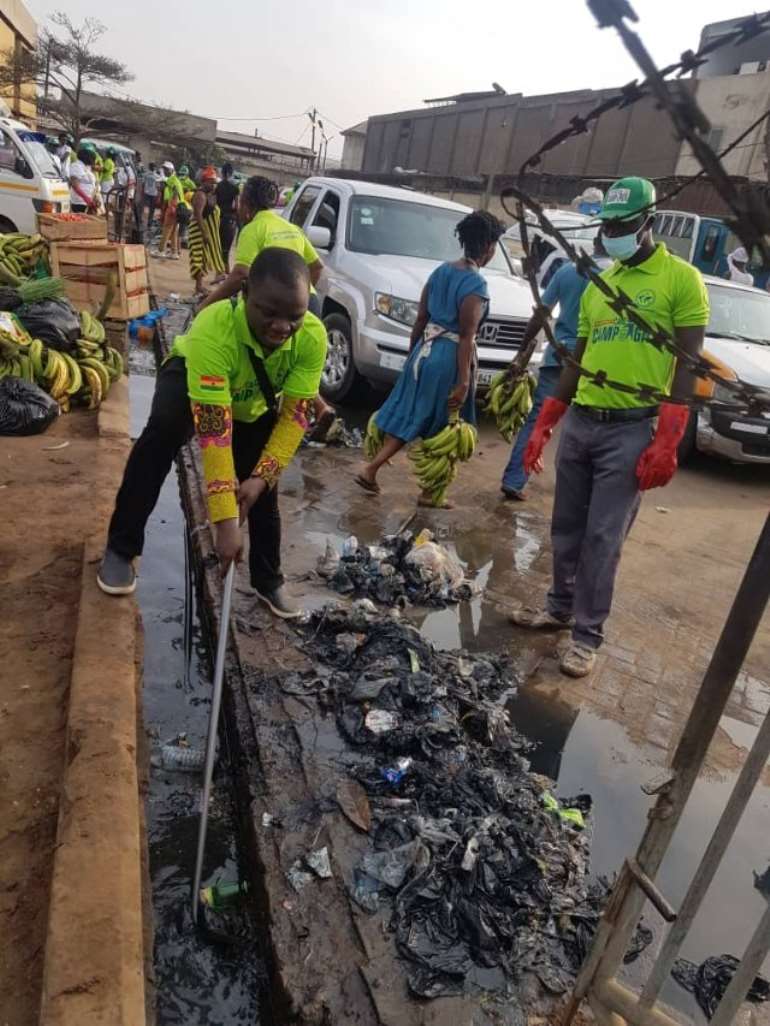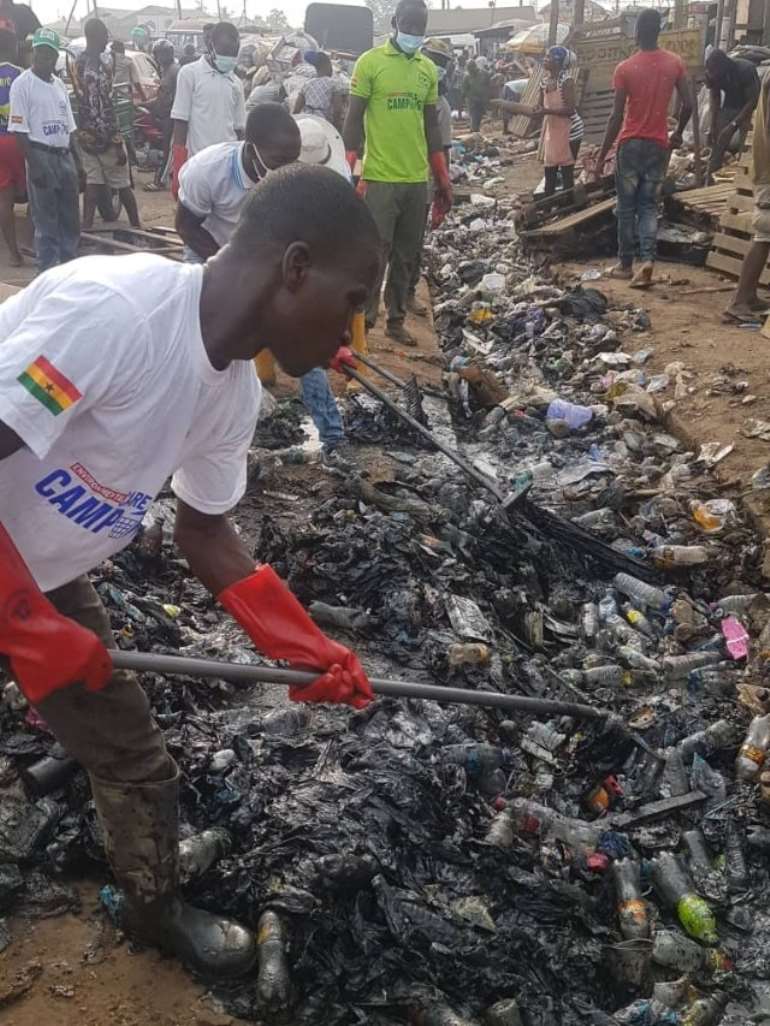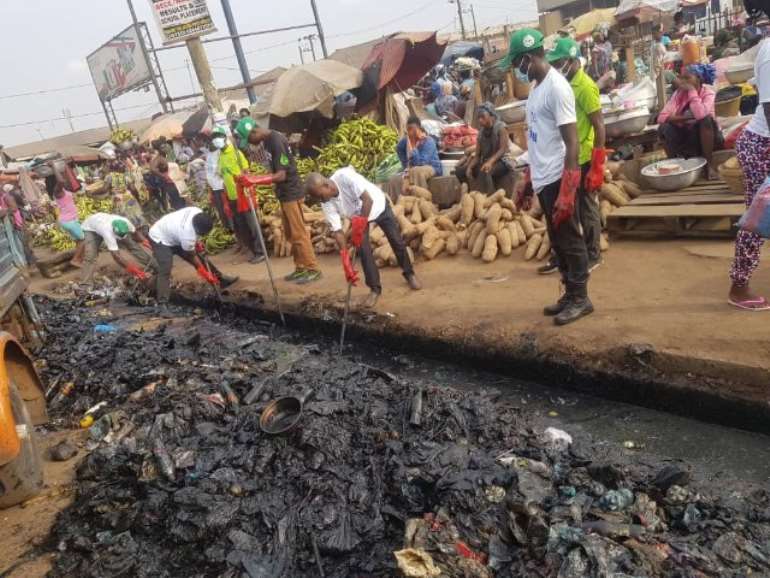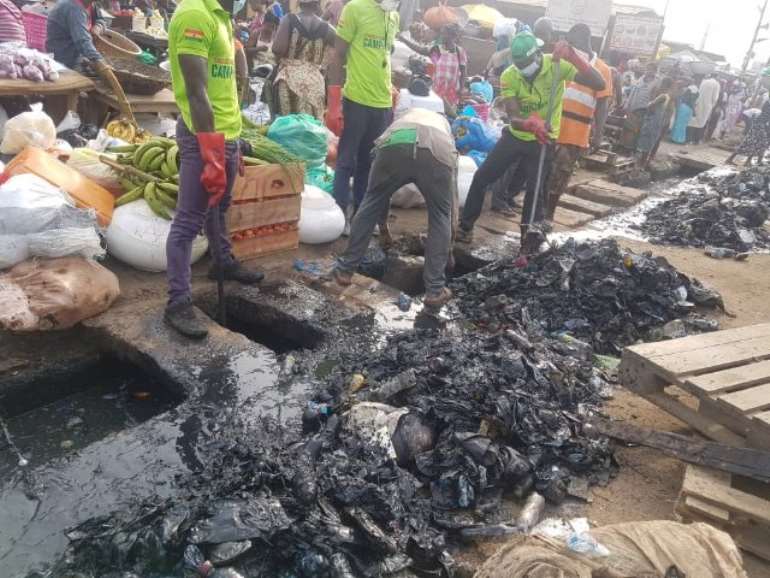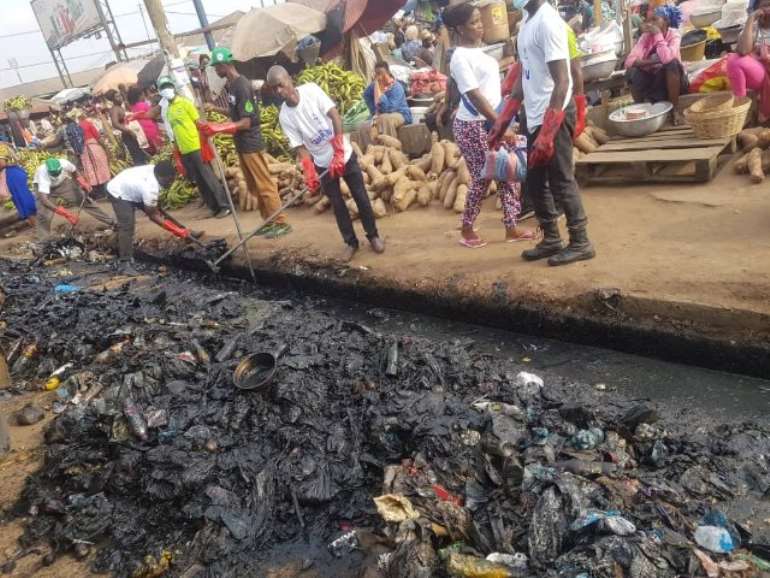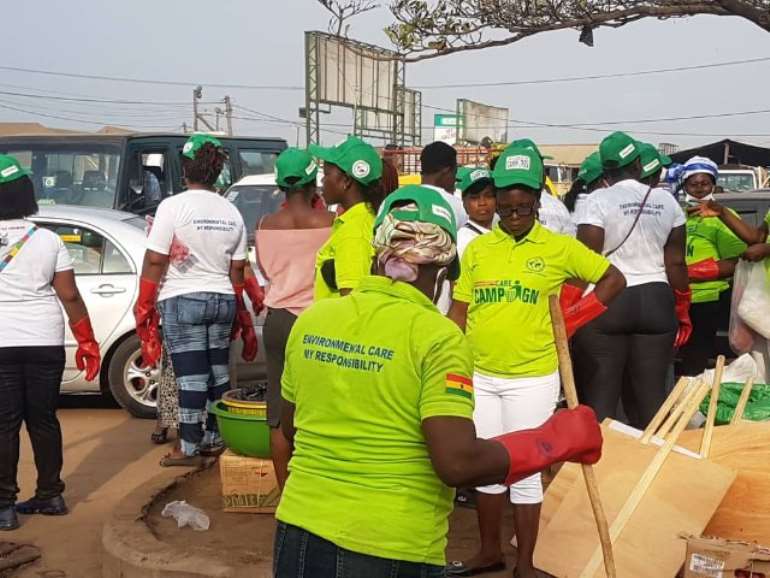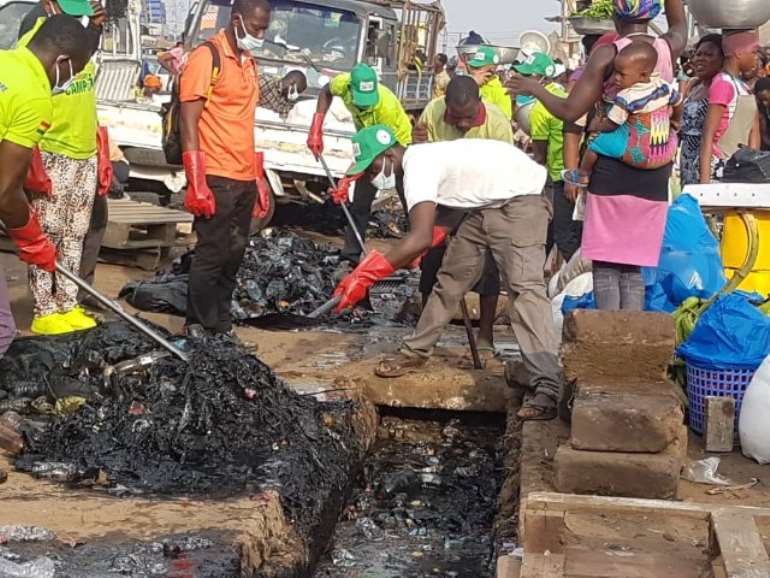 ---MyJoyOnline