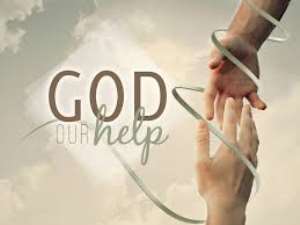 The Prophet Elijah was one of the great men of God. Among other things, Jesus spoke highly of him (Mark 9:11-13); he appeared with Moses in the transfiguration of Jesus (Matthew 17:1-8); he was praised by James (James 5:17-18); as described below, he defeated the Prophets of Baal and predicted draught and famine; and was taken to heaven in a whirlwind (2 Kings 2:11-12).
Elijah prophesied against King Ahab, the King of Israel, saying "there will be neither dew nor rain in the next few years except at my word." (1 Kings 17:1 NIV). This was God's way of punishing the bad king who had led Israel astray to worship other gods (1 Kings 16:29-33 NIV). After three years of drought and severe famine, the word of the Lord came to Elijah to go to Ahab and tell him that God would send rain on the land ( 1 Kings 18:1).
When Elijah went to Ahab, he proposed to him to stage a contest at Mount Carmel between Elijah, representing the God of Israel on the one hand, and the prophets of Baal on the other, to determine who was truly powerful. Four hundred and fifty prophets of Baal prayed for fire to burn one of two altars set up for the contest, but nothing happened. When it was his turn, Elijah prayed and the fire of the Lord burned all the things on the altar. The people responded that ""the Lord - he is God! The Lord – he is God!"" (1 Kings 18:39 NIV).
Having established the superiority of the God of Israel over Baal and the other gods, Elijah confidently assured King Ahab that there was going to be heavy rain on the land that had not seen rain for three years. Then Elijah went on top of Mount Carmel and prayed by bending down to the ground and putting his face between his knees. Thereafter, he sent his servant to go and look towards the sea for any signs of rain. There was no sign. He sent the servant seven times for signs of rain, but it was on the seventh time that the servant reported that "a cloud as small as a man's hand is rising from the sea." (1 Kings 18:44 NIV). Based on that sign, Elijah sent the servant to tell King Ahab that there was going to be rain, and there was heavy rain.
We see two instances, around the same time, when Elijah prayed and God answered him differently. One answer was instantaneous; the other was not, but he did not give up. Seven times he sent his servant to go and look for signs that the prayer had been answered. Imagine if Elijah had given up after the sixth attempt! One interesting thing about the rain situation was that it was God Himself who told Elijah to present himself to Ahab and that He would send rain. God's help was on the way; yet, the great Prophet Elijah seemed worried about what appeared to him to be a delayed answer.
We have started a new year, 2019. We give thanks, glory, and honor to the Almighty God for giving us another year. Some of us know people who could not cross over from 2018 to 2019. We are alive today purely by the grace of God and not because we took better care of ourselves.
Is there drought in your life that was carried over from last year? Are you running out of resources or ideas? There is "a cloud as small as a man's hand rising from the sea." Hold on to that small cloud for it is the beginning of great things to come. God is going to send rain and make a way this year. Pray and believe because God's help is on the way.
Do not be overwhelmed by problems, difficulties, and challenges that the new year may bring. Instead, pray and focus on the "cloud as small as a man's hand rising from the sea." With that faith, you would be able to handle the major issues in your life.
How many times have you failed that test or exam? Do not give up, keep studying and keep praying because God's help is on the way. And if you think you have failed enough and want to quit, consider the man who failed the California Bar Exams 47 times and passed on the 48th attempt (http://archive.calbar.ca.gov/archive/Archive.aspx?articleId=54802&categoryId=54503&month=2&year=2004).
How many times have you been passed over for promotion at work and the position probably given to the person you trained? Do not give up, work hard and keep praying because God's help is on the way. You have probably experienced unemployment or business failures for a long time and think there is no appropriate job or business out there for you, but keep searching and keep praying because God's help is on the way.
What about that painful illness, sickness, disease or medical condition that would not go away? Do not give up, have faith in God and keep praying because God's help is on the way.
Good and committed spouses are getting more difficult to find these days. However, since marriage was ordained by God, He will be more inclined to answer the prayers of those who genuinely seek suitable marriage partners, and restore broken marriages, so keep on praying; God's help is on the way.
Remember that "Elijah was a man just like us." (James 5:17 NIV). And like Elijah, we may not always see a cloud or the cloud we see may be "as small as a man's hand" when we pray, but God's help is on the way. Our prayers may not always be answered how or when we want them, but we need to persevere and exercise our faith. Do not give up on yourself, your family, your friends, your enemies, or your country. God's help is on the way in 2019 and beyond!
Prayer is the key. May God grant us the grace to seek Him daily through our prayers.
Dr. Daniel Gyebi, Attorney-at-Law, Texas, U.S.A., and Founder, PrayerHouse Ministry, Kumasi, Ghana.
PrayerHouse Ministry is dedicated to providing a quiet facility for Christians to pray individually by themselves without any intermediary priest, pastor or any other person. This is a free service. No money is demanded or accepted. One facility is located at Kyerekrom / Fumesua, near Building and Road Research Institute Offices, one mile off the Kumasi-Accra Road and next to a house called Grace Castle. If you are interested, please contact Agnes at 027-7423815. Another is located at Kantinkyiren, at the junction of Kantinkyiren and Konkori, off the Kumasi-Obuasi Road, branching left at Trede junction. Contact Kwadwo at 020-8768461 / 0246-989413.