Killing Of Journalist: We Should Be Patient In Our Pain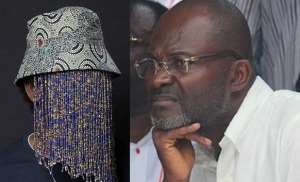 The right to live is infrangible and for that matter anything that appears to oppose it must be resisted fiercely. It is upon this that I condemn the gruesome murder of Ahmed Hussein-Suale.
Ghanaians woke up to read about the ghastly assassination of the young man. Shockwaves overwhelmed the entire country as a result of that dastardly act by the yet-to-be-known assailants.
The police was expected to come out with initial findings about the matter, but for some reasons we are yet to be furnished with, Anas Aremeyaw Anas had come out with it with detailed accounts of the incident.
The impression Anas created and which has received endorsements from some people, had to do with the public display of the photograph of the murdered Tiger Eye PI team member by Hon. Kennedy Agyapong which, according to Anas, caused the death of Ahmed.
His death is sad and we must all resolve to finding the perpetrators but for Anas to pontificate that the prime suspect happens to be Ken Agyapong on the simply reason that he displayed his photograph is something that baffles my feeble mind.
For Anas to concretize his assertion, he had to hold on for the police to come out with their initial findings pointing to that direction. Moreover, for Ken's display of his photos to be blamed for his untimely death, the reason behind his assassination must be established.
What we are being fed with is the fact that he has suffered this fate as a result of his fight against corruption. Who has established that? How can such a claim be made when the reasons behind the killing are yet to be known?
He may have fought many battles in the arena of corruption as a media person, but do we know for a fact that the slain suffered such an unfortunate fate due to his corruption fight? Maybe he did, maybe he didn't, and that is why I find it premature the oodles of accusations being thrown about.
Until the police is able to tell us his journalistic exploits got him into this sad state, some of us would not swallow the claims against Hon. Kennedy Agyapong that his exhibition of the young man's photo got him killed.
The script, the very moment Anas accused Ken Agyapong of having caused Ahmed's death, got lost. If a bit of patience had been exercised, the real culprits of this heinous crime would be our focus not what or who might have caused it.
The police should not fail Ghana. They should work assiduously to nab the perpetrators of this crime. We should all join forces in urging the police to get to the bottom of this matter. The script maybe lost, we can redeem it if we refocus our energies on the needful.