The beginning of an era of targeted assassinations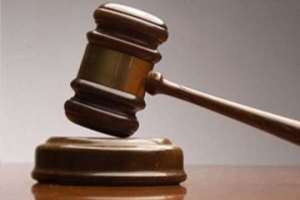 I am not a doom prophet but I can predict a wave of targeted assassinations coming upon Ghana in the ensuing years. This wave is coming because the judicial system has failed the masses such that in today's Ghana, only the rich and the affluent get justice. A lot of the citizenry are disgruntled and peeved about the judicial system. The freedom is for all people but the justice is only for the rich and famous. Many people have therefore, decided not to waste their time in the courts again but to take the law into their own hands and settle scores damn the consequences.
Today in Ghana if you are a poor person and owns a piece of land in Accra especially, somebody who thinks he has money can just go to your property and claim ownership, he will sue you in court and drag the case through the legal system for years just to make you weary and financially bankrupt then he snatches the property from you and sell it for his greedy personal gains.
If you are robbed at gunpoint and you report to the police, nothing happens, if land guards are threatening you and you report to the police, nothing happens.
Ghanaians are now fed up and ready to start their own revenge for wrongs done to them instead of taking issues to the courts or even to the police. The only thing that can stop this impending carnage that has even started rearing it's ugly head on the Ghanaian society is impartial dispensing of justice. The phrase equality before the law must be seen to work for all in Ghana regardless of class in society. Injustice brings discontent and leads to conspiracy of all kinds. Ghana is at the crossroads and the earlier some measures are put in place to address the growing disenchantment the better it would be for us all.