Create Specialized Team to Investigate Cold Cases – Safety expert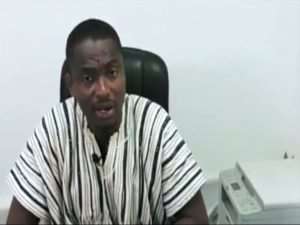 The Executive Director of the Bureau of Public Safety, Nana Yaw Akwada wants a committee set up for the Ghana Police Service whose sole mandate will be continuous investigations of unresolved criminal cases.
He believes that is the only way the country will be able to bring the perpetrators of atrocious crimes to book.
His comment comes on the back of a recent spate of high profile murders in the country.
There has also been growing concern that many of such cases are left unsolved for years, emboldening persons who commit these crimes.
Speaking on the Citi Breakfast Show, Nana Yaw Akwada said such a committee is likely to find new evidence that can be used to trace the perpetrators of the crime.
"These crimes are heartbreaking. We want the police service should have a time of continuity. They should revisit crimes from time to time. It is more likely to have a breakthrough after four to five years and then you are able to have a break. And before you will able to do that, you need to have a committee."

"There should be a code change squad to be in place to be reviewing all sorts of evidence associated with the matter. That is one sure way we can solve these issues and bring perpetrators to book. Once criminals know that there is code change committee, they will think twice before they engage themselves in such heinous crime", he noted.
Series of indiscriminate killings
In recent times, Ghana has been experiencing cases where individuals have been shot and killed by unknown assailants where nothing was taken from the deceased
The most recent incident was the killing of an investigator with Anas Aremeyaw Anas' Tiger Eye PI who was shot dead by gunmen in Madina.
The investigator, Ahmed Hussein-Suale, was notably exposed by Assin Central MP, Kennedy Agyapong in the aftermath of the #Number12 exposé on corruption in Ghana football.
Ahmed was hit three times; twice in the chest and once in the neck following which he died on the spot.
Last week, the Public Affairs Manager of the Tema Port, was also found stabbed and killed in her bedroom at her residence at community 25 in Tema.
Madam Asante is alleged to have been attacked in her bedroom soon after she returned from a Senior Staff party on Saturday night.
The source at GPHA noted that after the gory attack, the attacker or attackers locked her inside her bedroom and threw the keys unto the compound.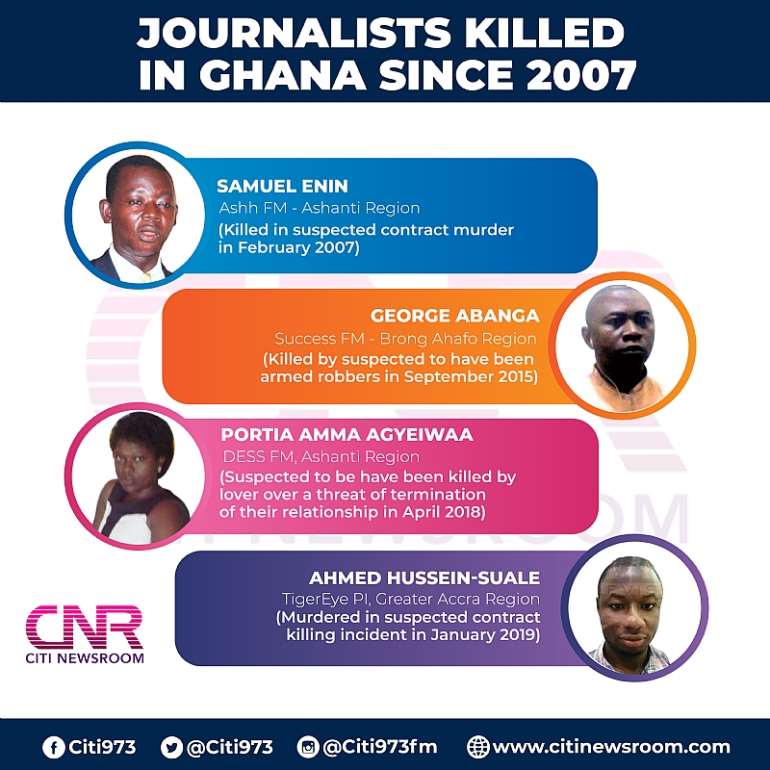 Last December, the senior pastor of the Central Assemblies of God Church at Tema Community 4 was stabbed and killed during church service.
The pastor, Rev. Dr. David Nabegmado, was reported to have been attacked while preparing to leave his inner office to the main church auditorium to preach as service was ongoing.
He died a few hours after being rushed to a nearby medical facility for treatment.
The alleged attacker, who was later identified as a nephew of the pastor, was arrested by passersby and some church members, and handed over to the police.
---citinewsroom