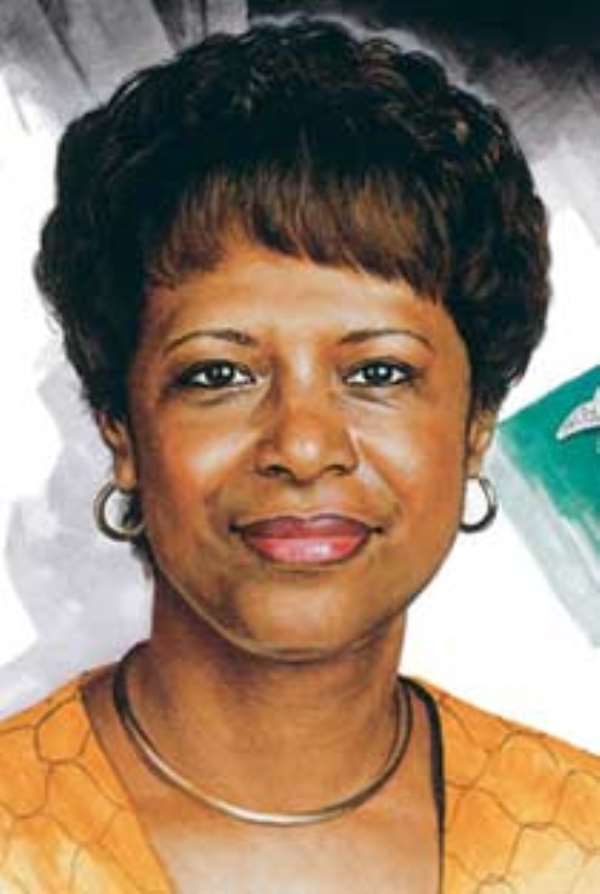 Accra, Nov. 28, GNA - Ms Pamela E. Bridgewater, U.S. Ambassador in Ghana, on Monday lauded Ghana for ensuring peace within the sub-region. Ms Bridgewater, who made the commendation during a courtesy call on Professor Dominic K. Fobih, Minister of Lands, Forestry and Mines, said before her posting to Ghana, she had followed the country's attempts at ensuring peace within the sub-region.
"I know the important role your country has played in bringing peace to the region and I am proud to be associated with a country like this," she said.
She pledged her support to bring investors in gold and timber to the country to create jobs.
Ms Bridgewater said Ghana and the U.S. shared a lot in common in terms of democratic rule, rule of law, desire for education and economic development among many other aspirations.
She expressed appreciation to government for the collaboration with Newmont Mining Corporation so far and expressed the hope that the company's operations would provide the needed employment avenues for many Ghanaians in the mining sector.
Welcoming Ms Bridgewater, Prof. Fobih said the Ministry was responsible for the sustainable management and utilization of the nation's lands and forestry resources and efficient management of the country's mineral resources.
"This responsibility calls for effective collaboration with our development partners and friendly nations of which the US is one of our important allies," he said.
He said the US had been of tremendous help in the implementation a number of programmes and projects particularly in the lands and forestry sub-sectors.
Prof. Fobih said the forestry sector was currently receiving assistance from the US in the implementation of wildfire management in the transitional zone.
Prof. Fobih said he wished this assistance could be extended to other areas especially the Northern, Upper East and Upper West regions, which were most susceptible to fire outbreaks especially in the dry season.